The prize amount depends on several factors that you input, including your weight loss goal. You only get your prize if you achieve your goal by the end of your weight loss competition. The average prize for goal achievers is $1,331. Weight loss is challenging – we supply the fun, motivation and accountability, but you have to supply the effort!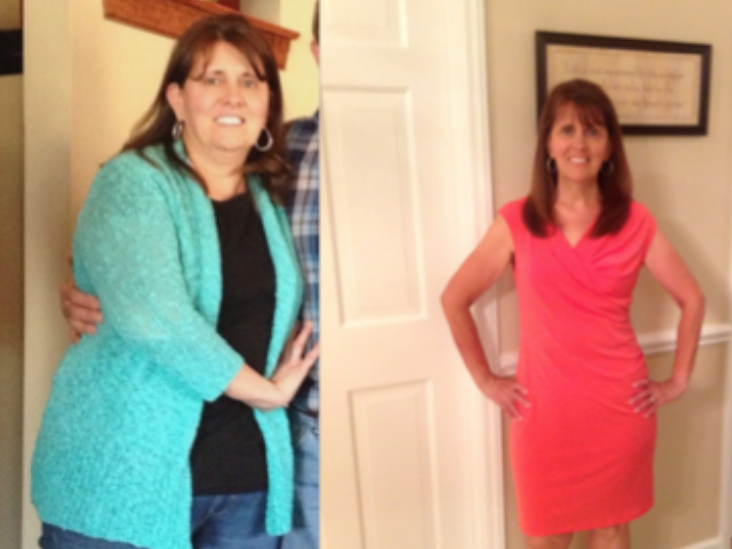 $1400
Name:

Vickie B.

From: Randleman, NC

Lost: 44 lbs

in: 12 months

Won: $1400


Vickie heard about HealthyWage through an online magazine article. She knew that she had to make some  changes to her lifestyle because she already had high blood pressure and had just been told by her doctor that her cholesterol was borderline high. In order to avoid going on another medication, she decided it was time to do something about her weight once and for all. "This was the right time in my life to get healthy" said Vickie.
While she thought the idea of someone paying her to lose weight sounded too good to be true, she did some research and realized it was possible. She signed up for the 10% challenge and the BMI challenge simultaneously to optimize her winnings. After she successfully completed her first 10% challenge, Vickie still had some weight to lose and started her second 10% challenge. While she had already joined Weight Watchers and was trying to get healthy and lose some weight, the fact that she could get paid for her efforts was definitely a bonus. Vickie was focused primarily on getting healthy and making some critical lifestyle changes to do so. She followed the Weight Watchers plan as closely as possible while also beginning to walk daily. While she started out slow with just 15 minutes at a time, she eventually reached up to five miles a day and then moved to multiple walks per day, sometimes pushing it to six miles daily. Despite hitting a plateau around the holidays, it was the promise of winning the money that was never far from her mind. She knew that, in order to succeed, she had to become more disciplined with her diet and exercise.
Vickie had also told everyone that she was going to win this money, so that made her even more determined to win. After a whole year of eating healthy and exercising, it just became a new lifestyle. She has so much more energy and sleeps better at night. Vickie's eating habits have completely changed, including eating more fruits and vegetables than ever before. She does not restrict herself from the foods she loves but has just learned to eat them in moderation. For Vickie, HealthyWage gave her the accountability and timeframe to make the necessary changes in her life to become healthier. She lost 44 pounds through her Healthywage challenges and won a total of $1,600.00. The real prize for her though was getting her health back. Her doctor has recently told her that she no longer needs to take blood pressure medication, and also that her cholesterol is now in the normal range. Vickie's husband is very proud of her for achieving her goals and she has received numerous positive comments from friends and family.

You Can Win Like
Vickie B.