The prize amount depends on several factors that you input, including your weight loss goal. You only get your prize if you achieve your goal by the end of your weight loss competition. The average prize for goal achievers is $1,331. Weight loss is challenging – we supply the fun, motivation and accountability, but you have to supply the effort!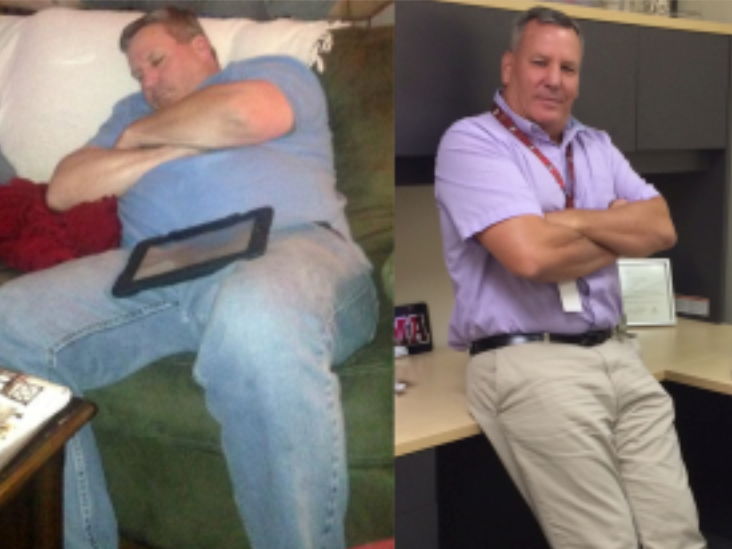 $1800
Name:

Craig S.

From: Apex, NC

Lost: 61 lbs

in: 6 months

Won: $1800


Craig learned about HealthyWage when he saw a segment on Good Morning America this past December. After seeing the story on the weight loss concept along with his wife, daughters, and mother, he realized that this was just the motivation he needed to get started back to a healthier lifestyle. And, since Craig saw this episode just before the holidays, the timing couldn't have been better as he thought the New Year and a new him was just around the corner with the help of HealthyWage.
For his diet and exercise strategy, he greatly reduced carbonated beverages, sugars, and fatty foods and began to use his fitness membership regularly. Along the way, Craig faced two major challenges. The first was moving into their new house at the end of February, which was no longer close to his fitness center. The other challenge was a company reward trip to Maui, Hawaii for a week with his wife. To work through no longer having a fitness membership, Craig ordered a Nordic Track treadmill and began to run/walk for an hour each morning. While waiting for the treadmill to arrive, he exercised in the yard by cutting down and stacking over a hundred different trees to clear the back of their property. Upon his return from Hawaii, Craig put in two-a-day workouts on the treadmill as well as participated in a 10-day cleanse.
Now that he has lost over 60 pounds, Craig notes that he has more energy during the day and doesn't feel like immediately going to sleep when he gets home each evening. He also stated that he has a more positive outlook as well as feels more confident and professional. The financial incentive was a big motivating factor for Craig. Not only did it provide a jump start to his exercise program, but it also gave him a challenge to shoot for. By putting his own money at risk at a time when he and his wife were saving for their new house, this provided an additional reminder about what was at stake. For Craig, HealthyWage gave him the motivation and financial incentive to put years back on his life so that he can enjoy more time with family and friends.

You Can Win Like
Craig S.