The prize amount depends on several factors that you input, including your weight loss goal. You only get your prize if you achieve your goal by the end of your weight loss competition. The average prize for goal achievers is $1,331. Weight loss is challenging – we supply the fun, motivation and accountability, but you have to supply the effort!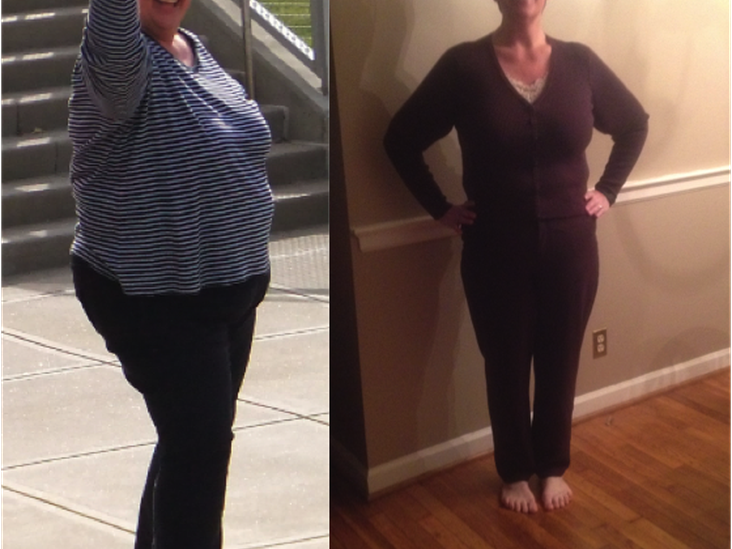 $1000
Name:

Trish F.

From: Lexington, KY

Lost: 70 lbs

in: 12 months

Won: $1000


Trish lost 100 pounds and won $1,300 from competing and winning two HealthyWage challenges. Since September 2013, she has competed on a team or as an individual in various HealthyWage challenges as a way to fulfill her goal of losing 100 pounds. She set this weight loss goal on her 49th birthday as a way to get healthy before she turned 50.
Trish first tried an individual competition and dropped 30 pounds, which motivated her to keep going. While she enjoyed the individual challenges, the team competitions were fun and she felt empowered helping her team members even though their enthusiasm waned while hers kept going. It taught Trish a valuable about herself in that the only person that could stand in the way of her accomplishing her goals was herself.
As a college professor who was originally drawn to HealthyWage because of her own research into behavioral economics and what truly incentivizes human beings, Trish understood that while that motivated her to do it, she still needed a solid strategy to make weight loss a priority. Diets that she had previously attempted on and off just did not keep the weight off. This was her time to make herself the priority in her life where previously the roles of mother and college professor had been ahead of her own health and wellness.
Making herself the priority has led to tracking what she eats and going from a mile of walking to five and six miles daily to jogging and preparing for her first 5K. When asked what HealthyWage has done for her, Trish said, "I'm 50 years old and I'm in better physical shape than I have ever been in my entire life."
 

You Can Win Like
Trish F.