The prize amount depends on several factors that you input, including your weight loss goal. You only get your prize if you achieve your goal by the end of your weight loss competition. The average prize for goal achievers is $1,331. Weight loss is challenging – we supply the fun, motivation and accountability, but you have to supply the effort!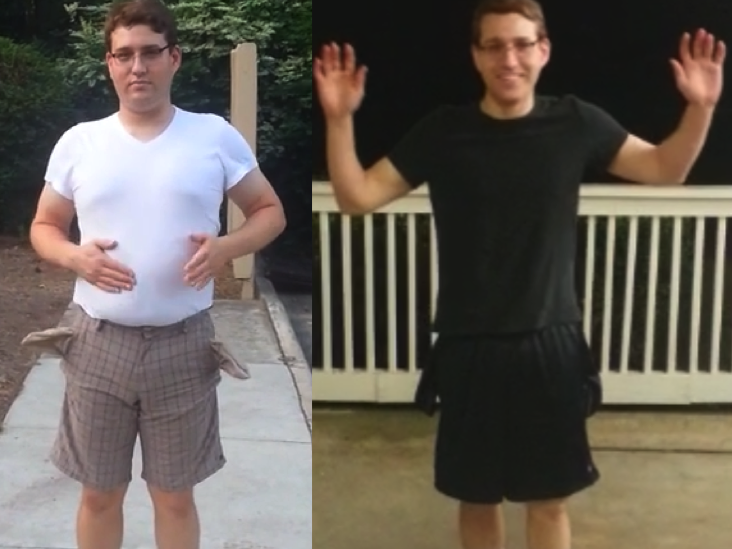 $300
Name:

Travis M.

From: Durham, NC

Lost: 52 lbs

in: 6 months

Won: $300


Travis had a friend asked him to join his team for the HealthyWage team weight loss challenge. He decided to sign up because he needed to lose some weight and wanted to get in better shape. However, Travis also realized that, by signing up, he could motivate his friend since he had the most weight to lose on the team.
His strategy was a simple combination of diet and exercise but he says that he still sees results from both to this day. His strategy included a combination of low carb and intermittent fasting with one cheat day per week for his diet. Travis also did body weight high intensity interval training with kickboxing every other day. His entire team encouraged him as well as family, friends, and coworkers. It was most encouraging to see his results as well as the results of his teammates as a motivator to keep going.
Travis had the goal of winning the team challenge, which actually happened and achieving that goal turned out to be more rewarding than just getting the money. Travis also signed up for the 10% Challenge with the goal of staying under 200 pounds. However, he has actually continued to lose weight and plans to keep going. To him, the financial incentive was the foot in the door. Once he had that foot in the door, he was off and running.
The additional 10% Challenge financial incentive also helped him to maintain and continue his diet and workout program well after the team challenge was over.
"HealthyWage opens up a new world of possibilities for people to improve their health over their entire life."

You Can Win Like
Travis M.