The prize amount depends on several factors that you input, including your weight loss goal. You only get your prize if you achieve your goal by the end of your weight loss competition. The average prize for goal achievers is $1,331. Weight loss is challenging – we supply the fun, motivation and accountability, but you have to supply the effort!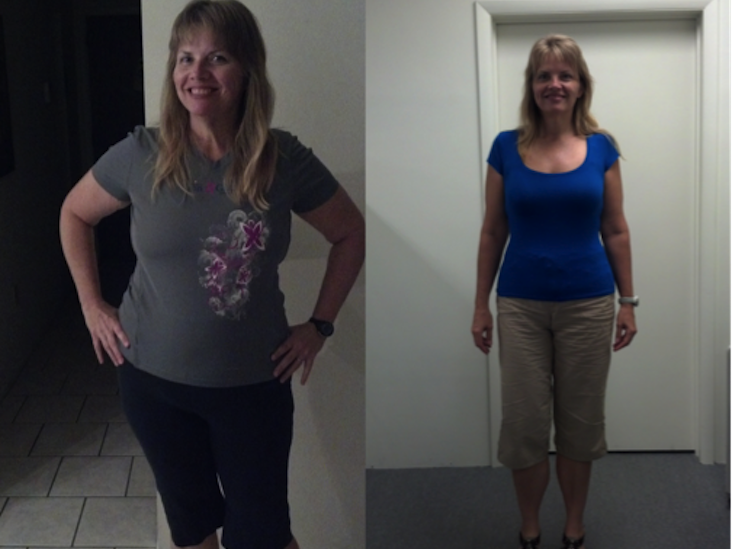 $1300
Name:

Theresa J.

From: Sarasota, FL

Lost: 86 lbs

in: 12 months

Won: $1300


Teresa was looking for a 'helping hand,' especially after struggling with her weight all her life. She wanted to find a way to balance her love of eating and cooking with a healthy weight and increased activity level. It was time to stop stress eating and get in shape. On her company's website, Teresa discovered HealthyWage and signed up immediately. Teresa started the challenge by tapping her employer's wellness perks, including sessions with a nutritionist, access to fitness centers, and a series of personal training sessions. She had another colleague also undertaking the HealthyWage challenge, so there was a lot of encouragement that was passed between emails to meet each other's goals, leading to what looks to be a lifelong friendship.
After three months, Teresa lost 20 pounds. At the six-month point, she reached her objectives on both the 10% Challenge and the BMI Challenge and is now working on a plan to maintain this weight loss as well as create good habit and lifelong changes. There were days that she did not feel like exercising and days when her meals were not as nutritious as they should be, but having others to motivate her put her right back on track.
Teresa also felt that sharing this journey publicly also kept her focused on her weight loss goals. In this way, she believes that her effort with the HealthyWage Challenges will help others and that she is paying forward the benefit from what she got from her work and the financial reward she received.
"The HealthyWage financial incentive helped a lot because I am not frivolous nor do I gamble. It provided a great opportunity to gauge my seriousness and determination, and it worked beautifully."

You Can Win Like
Theresa J.