The prize amount depends on several factors that you input, including your weight loss goal. You only get your prize if you achieve your goal by the end of your weight loss competition. The average prize for goal achievers is $1,331. Weight loss is challenging – we supply the fun, motivation and accountability, but you have to supply the effort!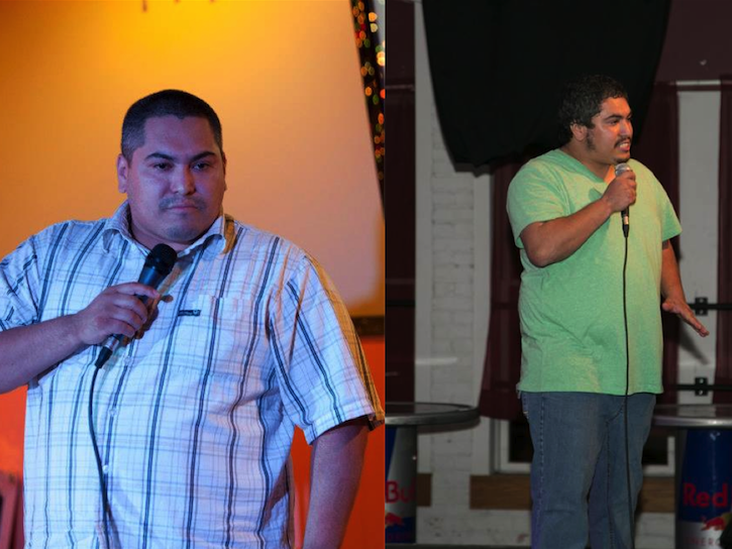 $300
Name:

Richard V.

From: Kalamazoo, MI

Lost: 25 lbs

in: 6 months

Won: $300


With young children and a desire to keep up with them and enjoy watching them grow up, Richard was determine to lead a healthier lifestyle. That meant losing the weight for good this time. After many years of starting and stopping, it was now time to start and not stop until the weight was gone. After seeing HealthyWage on the Today Show, Richard thought that the idea of money was a good motivator. With young kids, investing that money in the HealthyWage competition was a big investment, but it was one he was determined to win. Richard's strategy was to focus on light cardio. A real favorite was jumping rope—something he continues to do even now that he has reached his weight loss goals. He also enjoyed cycling and kettle balls, which were not a traditional weightlifting strategy.
On the diet side, his strategy included lots of water and cutting portions way down. Taking vitamins and supplements also helped him to curb his hunger. As he worked toward his goal, others started to notice a change in Richard. His wife noticed his weight loss while Richard also realized that he could fit into some of his old clothes that he had not been able to wear for years. Knowing that the money spent on those clothes was not going to waste anymore and that he could wear smaller clothes became a huge motivator to push toward that finish line. While he still took a break here and there from the gym, Richard came right back in a day or so rather than days turning into weeks and weeks turning into months where he kept paying his gym membership but never showed up.
Now, Richard feels great. He eats differently, feels differently, and thinks differently about food choices and exercise.
"HealthyWage is great for motivation. People have good intentions but lack the motivation. After having to stick with it for a period of time, that helps you change your habits for good and a healthy lifestyle becomes your new habit."

You Can Win Like
Richard V.