The prize amount depends on several factors that you input, including your weight loss goal. You only get your prize if you achieve your goal by the end of your weight loss competition. The average prize for goal achievers is $1,331. Weight loss is challenging – we supply the fun, motivation and accountability, but you have to supply the effort!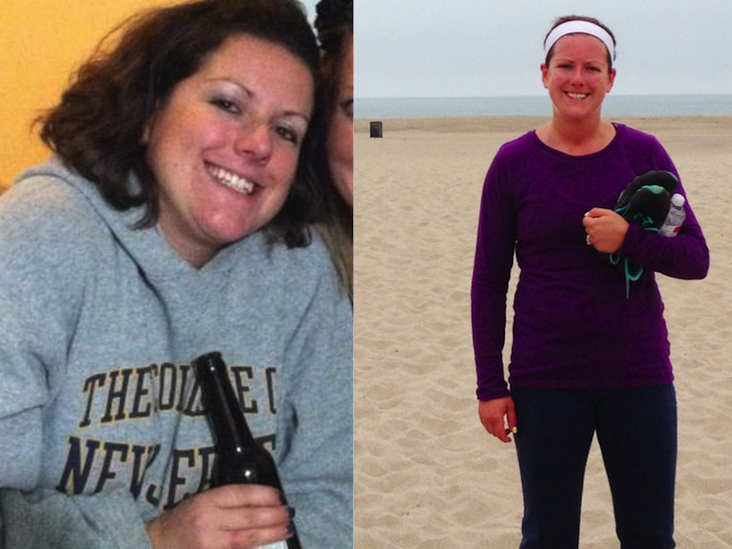 $300
Name:

Kristin B.

From: Essex, NJ

Lost: 22 lbs

in: 6 months

Won: $300


Kristin heard about HealthyWage after she had entered a Biggest Loser contest at work. Here thought was, why not do both and make some money out of losing some weight she had wanted to get rid of for awhile? Late hours at work took away precious workout time not to mention there was a lot of free, unhealthy food on offer in her workplace, which led to more pounds than she had ever carried around before.
For her weight loss strategy, it helped that everyone at work was also competing in their office Biggest Loser competition because suddenly most of the 'bad' food was gone and there were veggies and fruit as well as other healthy snacks. Her colleagues were also supportive by being agreeable to taking walks on lunch break and working on an intermittent exercise schedule where, every hour, there would be a new quick workout like squats or crunches. Kristin also worked out at least five teams a week, enjoying Zumba, kickboxing, and especially hot yoga.
She switched her coffee routine for green tea and let go of the packaged foods from her diet. Despite her and her husband being big foodies who loved to cook, they just learned to make things lighter and incorporated menu planning as a way to combine heavy and light food items throughout their week and to keep them focused on smart food choices. Now on her second HealthyWage contest, she is now even tracking calories and continuing on with her slow and steady strategy to make the healthy lifestyle stick. Quote:
"HealthyWage motivated me to keep going because I put my money on the line. As a family with a mortgage, that money was important not to lose, so I was motivated to get it back and it forced me to think more about what I was doing."

You Can Win Like
Kristin B.