The prize amount depends on several factors that you input, including your weight loss goal. You only get your prize if you achieve your goal by the end of your weight loss competition. The average prize for goal achievers is $1,331. Weight loss is challenging – we supply the fun, motivation and accountability, but you have to supply the effort!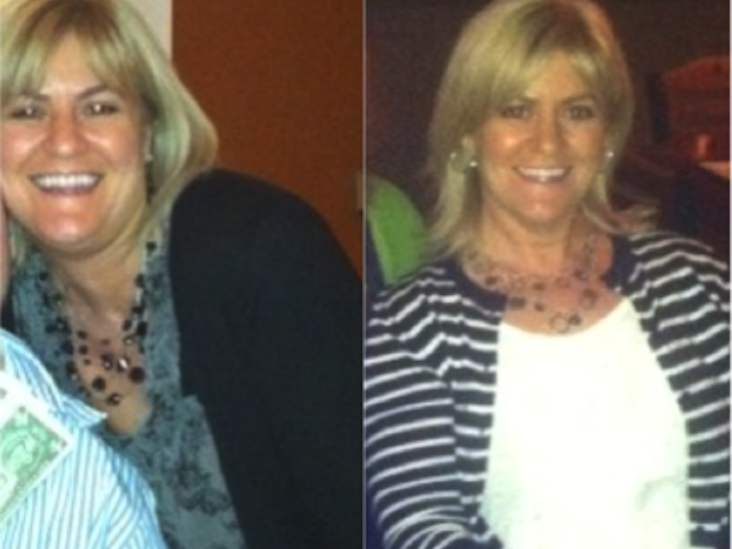 $300
Name:

Marty K.

From: Wyoming, PA

Lost: 13 lbs

in: 6 months

Won: $300


Although Marty read about Healthy Wage's program in Weight Watchers magazine, she was not currently involved with the weight-loss company. Yet, the fact that Weight Watchers wrote about Healthy Wage gave the program some credibility in her mind. Weight loss had already been on her mind along with another teacher at her school. It was even one of Marty's New Year's resolutions, but she needed something that could help her stick to that resolution. Although the other teacher was skeptical of the Healthy Wage program, Marty trusted Weight Watchers' seal of approval and convinced her colleague to sign up.
Together, the two teachers pursued the 10% Challenge with a strategy that included a metabolic boot camp at the gym, the Insanity workout, and new eating habits that included more vegetables and lean proteins. The metabolic boot camp at her gym is a close-knit group that worked as a great support system to keep her going. As the deadline drew near, Marty became more acutely aware of how many pounds were left to drop. After all, it wasn't just about winning the money; it was almost more important to not lose the original money that was put down to join the Healthy Wage program. For her, such a challenge becomes the great motivator that helped her in the end to change her weight.
Not only did Marty meet the 10% goal, but she also exceeded it and reached a healthy weight. Now, Marty has become a Healthy Wage advocate, trying to convince others in her life to try the program themselves.

You Can Win Like
Marty K.