The prize amount depends on several factors that you input, including your weight loss goal. You only get your prize if you achieve your goal by the end of your weight loss competition. The average prize for goal achievers is $1,331. Weight loss is challenging – we supply the fun, motivation and accountability, but you have to supply the effort!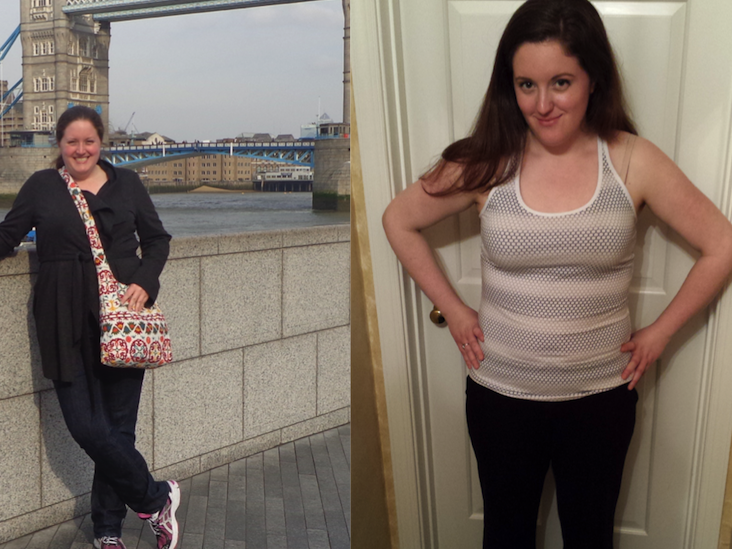 $1000
Name:

Emily V.

From: Astoria, NY

Lost: 40 lbs

in: 12 months

Won: $1000


Emily felt that the HealthyWage competition would make her more accountable to sticking to her goal of losing emily v before and afterweight. The fact that she had to put money down made her feel like she could not slack off during any point in the challenge and helped motivate her to be so successful. Emily knew she had to lose the weight and she truly believed that HealthyWage would be the best way to achieve her goals.
Emily's main reason for joining was that she had reached the highest weight that she had ever been. None of the other programs she had tried worked and knew she needed something that would provide the incentive to stick with it. She joined some programs but nothing seemed to be effective for her.
With a family history of high cholesterol, she did not want to be another family member that would have to take medication. Her strategy included tracking her fitness efforts with a Fit Bit and a few apps but nothing worked better than clean eating and staying active. Emily's friends and family supported her throughout the competition, which helped her through some of the challenges. These challenges included having minor back surgery about four to five months into the BMI challenge. She could not exercise and had not lost weight in a while. Despite this, Emily kept going.
Now, with less weight, her back problems have ceased. Although Emily still wants to lose a little more weight, she is close to her goal and is satisfied with what she has been able to accomplish with the help of HealthyWage. She believes it helped her keep consistency to her weight loss plan as well as ensured she stuck to the competition since she didn't want to lose any money in the process. Instead, she lost the weight and gained a financial reward for her hard work and maybe a nice summer vacation!

You Can Win Like
Emily V.