The prize amount depends on several factors that you input, including your weight loss goal. You only get your prize if you achieve your goal by the end of your weight loss competition. The average prize for goal achievers is $1,331. Weight loss is challenging – we supply the fun, motivation and accountability, but you have to supply the effort!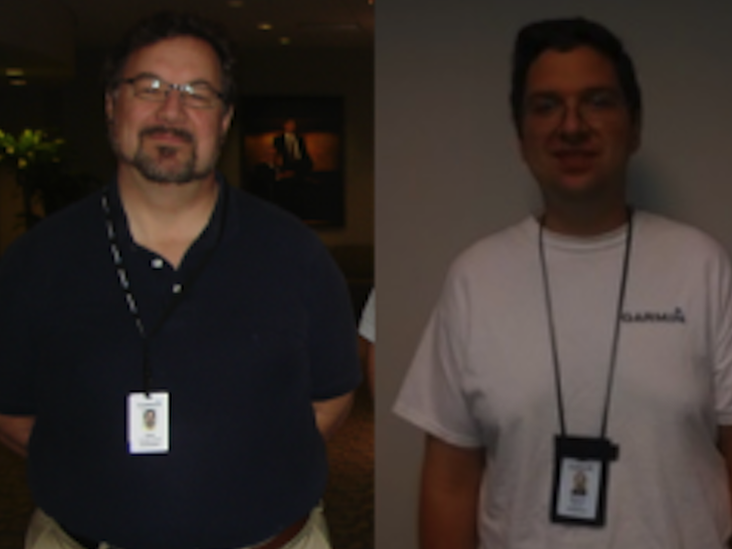 $300
Name:

Matthew S.

From: Olathe, KS

Lost: 60 lbs

in: 3 months

Won: $300


Matthew had heard about HealthyWage through the media but didn't seriously consider signing up until his employer, Garmin, sponsored the September 2013 group challenge. They announced a wellness initiative to help employees lose weight so the posters and emails attracted his attention. It couldn't have been at a better time for Matthew who had recently been diagnosed with high blood pressure.
After his brother had a scare with his heart and in thinking about his family, Matthew realized he had to do something. To lose the weight and regain the energy, his strategy focused on calorie counting and exercise. For the group challenge and the early part of the 10% challenge, he was diligent with the calorie counting apps. After awhile, however, those were not working so he switched his focus to an exercise plan. For the group exercise, he started biking to work and daycare pickup.
As the weather got cold, he moved the exercise indoors with gym equipment both at home and work. At the start of the 10% challenge, he attempted to calorie count but then went with what he had learned already. This meant cutting out soda, opting for or skipping the skinny latte, and eating salads. In the spring, Matthew started walking a few mornings as well. He also posted on his social media sites to keep himself honest, sharing his progress or lack thereof. In return, he received encouragement from his friends and followers.
Since doing these challenges, he has stopped drinking 32 ounces or more of soda daily or having seconds or thirds at dinner time and exercising regularly. HealthyWage has also helped to get started on the road to health and prove to him that he can do it

You Can Win Like
Matthew S.