The prize amount depends on several factors that you input, including your weight loss goal. You only get your prize if you achieve your goal by the end of your weight loss competition. The average prize for goal achievers is $1,331. Weight loss is challenging – we supply the fun, motivation and accountability, but you have to supply the effort!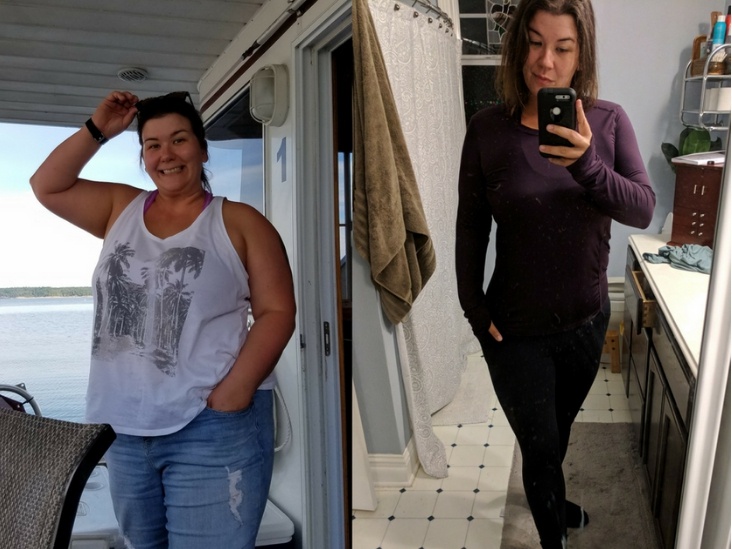 $2905
Name:

Stephanie N.

From: Shreveport, LA

Lost: 71 lbs

in: 9 months

Won: $2905


They say pictures are worth a thousand words. For Stephanie N., those words were anything but positive after seeing pictures of herself from her recent birthday celebration. "I saw the pictures and became super depressed about how I looked. It was disheartening to see how much I had let myself go…I've been overweight my entire life and I was done being overweight."
Briefly contemplating weight loss surgery but deciding it wasn't for her, Stephanie began looking into other avenues to lose weight. "I wanted to do something that was going to put me on the line to stick to it. I had been on every diet and always faltered. I needed to put money on the line to stay committed."
Stephanie bet $100 a month for 9 months that she would lose 70 pounds. She crushed her goal, losing 71 pounds and winning $2,905!
Crediting the ketogenic diet for shedding the pounds, Stephanie revamped her eating and exercise habits. By carving out time on Sundays to prep her meals for the week, she was able to stay consistent with her diet. In addition, exercise became a priority with 4:30 AM wake-up calls for CrossFit and running. "I've found the key: keep finding things I like to do," she exclaims on how she maintains her workout schedule.
As someone who used to avoid mirrors and dreamed of hiking and running but didn't feel she was capable of doing it, Stephanie now lives a vibrant and active life. "I feel more productive at work. I feel more vibrant. I feel more full of life. I've started doing things I wouldn't have done [before losing weight]. I started a hiking club in my city and did a half marathon recently."
Congratulations Stephanie on your incredible health and weight loss transformation!

You Can Win Like
Stephanie N.