The prize amount depends on several factors that you input, including your weight loss goal. You only get your prize if you achieve your goal by the end of your weight loss competition. The average prize for goal achievers is $1,331. Weight loss is challenging – we supply the fun, motivation and accountability, but you have to supply the effort!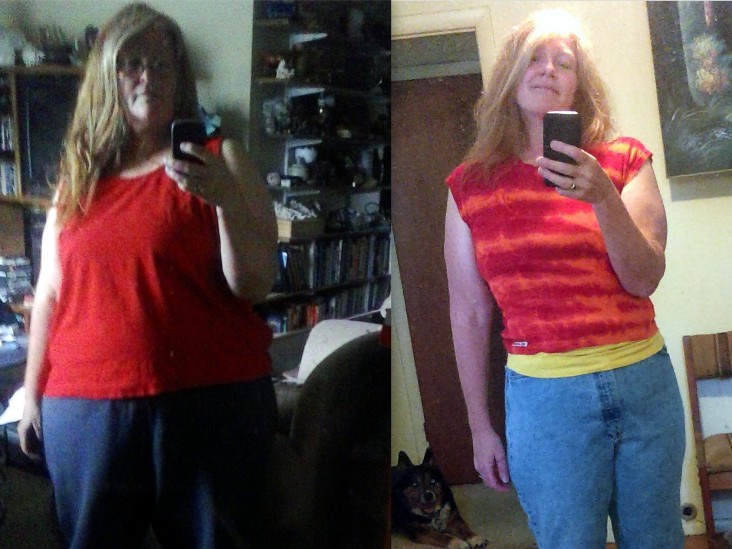 $4000
Name:

Nancy W.

From: Colorado Springs, CO

Lost: 101 lbs

in: 12 months

Won: $4000


Nancy W. stumbled across HealthyWage while watching an episode of The Doctors. She thought at the time that it seemed like a great idea, but even knowing she needed to lose weight, lacked the confidence in herself to succeed.
Fast forward a few months and Nancy had a bit of a health scare. She thought, "do I really want to live this way?" and decided right then it was time to lose the weight. Even THEN however, she did not turn to HealthyWage. It was first a 20 pound weight loss on her own that helped her realize that she had what it took to be successful with weight loss, and so it was then that she turned to HealthyWage for some "added motivation" to continue…$4,000 in added motivation!
Nancy was smart about her wager, she gave herself a year to lose 100 pounds, knowing that she needed to deal with the root of her overeating – food addiction and emotional/stress eating. She also knew that would mean facing everything that she'd avoided throughout her life by turning to food for comfort, and that for her, this was much more a mental game than a physical one.
As she got further into her wager, she says, "I started caring about myself and how I felt. I improved my nutrition little by little as I went along. Seeing pictures reminds me, I was kind of dead inside before" and she says, she can visually see the shift in those pictures as her nutrition improved, and as she learned to better care for herself all around. "Losing that much weight," she says, "really affects everything!"
As she's completed her challenge, over 100 pounds lighter, Nancy talked about what's next. She feels she still has a long way to go, but "I'm thinking about things before I stuff them in my mouth! I'm amazing myself…moderation, I really can have what I want and then get back on track!"
But she's not done with her "added motivation." She's pulled a team of fellow HealthyWagerer's together and they are charging toward another 6% weight loss together in a Jackpot challenge!
Nancy says, "I want to be healthy, I love how it feels!" If that isn't the best motivation…we don't know what is. As for the money, she plans to pay some bills, but save a bit to do a little "fixer-upper" work on her house – she wants to make it a little more welcoming and vibrant, to reflect how she's now feeling inside and out!
Congratulations, Nancy!

You Can Win Like
Nancy W.