The prize amount depends on several factors that you input, including your weight loss goal. You only get your prize if you achieve your goal by the end of your weight loss competition. The average prize for goal achievers is $1,331. Weight loss is challenging – we supply the fun, motivation and accountability, but you have to supply the effort!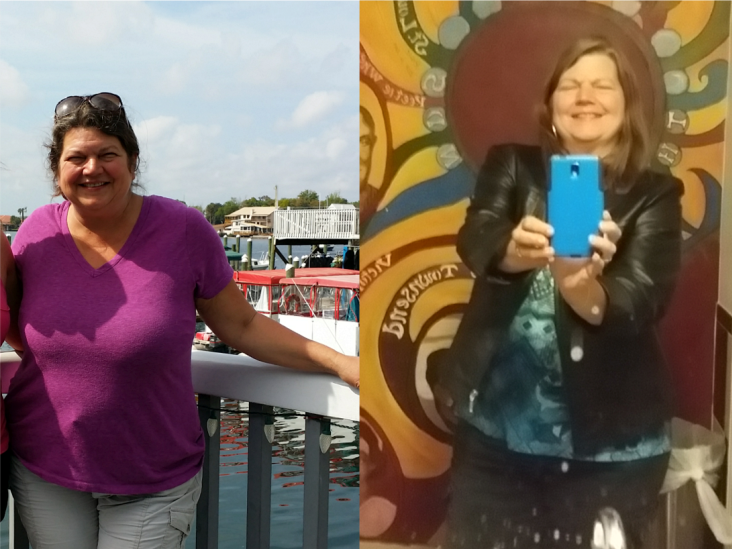 $10000
Name:

Kim S.

From: St. Augustine, FL

Lost: 54 lbs

in: 10 months

Won: $10000


Imagine $10,000 for losing weight. Kim doesn't need to imagine it because this is her reality after her son convinced her to sign up for HealthyWage. Since she had reached her highest weight ever and was had recently got through menopause, Kim knew she had to make changes. This also included back problems that a doctor would not touch until she lost some of the weight.
Wagering a total of $3,000 on herself to reach her weight loss goal for the competition meant altering a lot of things about her life. With back problems, she could not do the intense workouts she had once done, so she focused on walking and kayaking. Kim's primary focus was major dietary changes, including cutting out most carbs, alcohol, and sugar. She focused on her ability to be goal-oriented and felt that the support of family got her through the weight loss plateaus. Not to mention, Kim was determined to not lose that money she wagered on herself.
Although she had her doubts along the way, she was able to do it and plans on continuing with this new lifestyle to help her lose additional weight. With the significant weight she has lost to date, she now enjoys the compliments of people who notice her new look plus she has more energy and ability to take on more intense exercise to keep working toward her ultimate goal. With the money, she is already planning a fantastic vacation getaway to celebrate the win.