The prize amount depends on several factors that you input, including your weight loss goal. You only get your prize if you achieve your goal by the end of your weight loss competition. The average prize for goal achievers is $1,331. Weight loss is challenging – we supply the fun, motivation and accountability, but you have to supply the effort!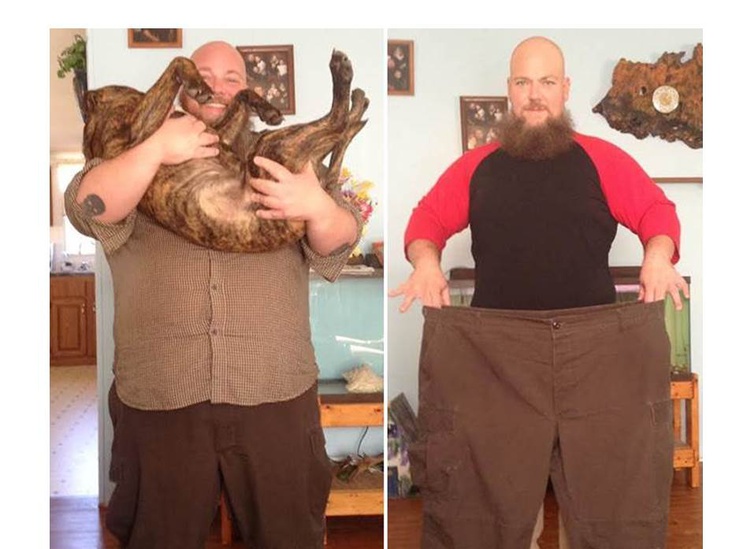 $1383
Name:

Glenn S.

From: Cedar Grove, NC

Lost: 102 lbs

in: 10 months

Won: $1383

"I can breathe!" exclaims Glenn S. referring to his 102-pound weight loss. "It's great to be able to walk up stairs and not wheeze. I haven't had to take any diabetes or blood pressure medication in over a year!"
After making the decision to lose weight and get healthy, Glenn hit a wall and needed help. After seeing HealthyWage mentioned in an online article about how to make money, he figured it would be a great way to re-motivate him to lose weight.
Glenn bet $40 for 10 months that he would lose 100 pounds. He surpassed his goal, losing a 102 pounds and winning $1,383!
Giving his diet a 180-degree makeover, Glenn eliminated sugar, processed foods and meat from his diet. "I never thought I would utter the words 'I'm a vegetarian,'" he laughs. As the pounds started coming off, he slowly started incorporating exercise into his schedule by walking. Whereas he once couldn't walk two minutes without being out of breathe, Glenn now walks as much as possible and works out four times a week.
"I honestly had give up and accepted the fact I would be dead before I was 50," he says describing life before his weight loss transformation. "I'm now looking forward to a long, healthy life!
Glenn continues to be an inspiration to not just us at HealthyWage, but to his friends and family as well. Congrats Glenn!
You Can Win Like
Glenn S.