The prize amount depends on several factors that you input, including your weight loss goal. You only get your prize if you achieve your goal by the end of your weight loss competition. The average prize for goal achievers is $1,331. Weight loss is challenging – we supply the fun, motivation and accountability, but you have to supply the effort!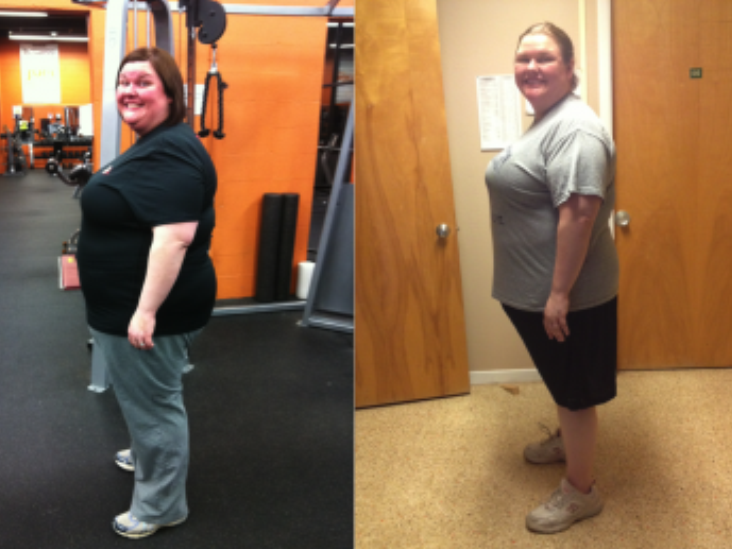 $300
Name:

Sarah G.

From: Bloomsburg,PA

Lost: 36 lbs

in: 6 months

Won: $300


Sarah heard about Healthy Wage through her younger sister who signed up a few days before she did. The thought of turning 30 and the wish to pursue a career as an opera singer were the influencers behind Sarah's decision to sign-up for HealthyWage. Also weighing on her mind was losing her father at the age of 55 to heart disease and complications from diabetes. She did not want to follow the same path, so HealthyWage was going to be her ticket to a healthy, longer life.
Sarah felt her way to success was to focus on each week rather than taking in the whole six-month picture. She worked with a trainer at her local gym to keep her on the right path. Sarah's sister was both the biggest encourager and barrier as they both were doing the program but struggling with the same issues. Then there were challenges like a trip to New York City and so many tempting restaurants to try as well as holidays and family visits that revolved around great food. However, Sarah and her sister kept looking ahead, incorporating new things each week either involving healthy eating or exercising in a different way. Struggling with student debt and investments in her musical career, Sarah's entry fee was a struggle and something she knew she had to get back as well as get the financial reward on top of that, so the financial incentive was huge for her. Not only did Sarah learn a lot about herself and her limits, but she also met her HealthyWage goal and received that financial reward for a job well done. She is richer for it in so many ways beyond the deposit in her bank account.
Sarah realized that food isn't what makes the occasion or life; it's the people. She also puts more thought into what she is doing before she eats now to stay on track and keep working on her weight loss goals.
"I definitely recommend the HealtyWage program. Do it and don't turn back. I've already signed up again and will continue to do so until I'm at my goal weight"
You Can Win Like
Sarah G.