The prize amount depends on several factors that you input, including your weight loss goal. You only get your prize if you achieve your goal by the end of your weight loss competition. The average prize for goal achievers is $1,331. Weight loss is challenging – we supply the fun, motivation and accountability, but you have to supply the effort!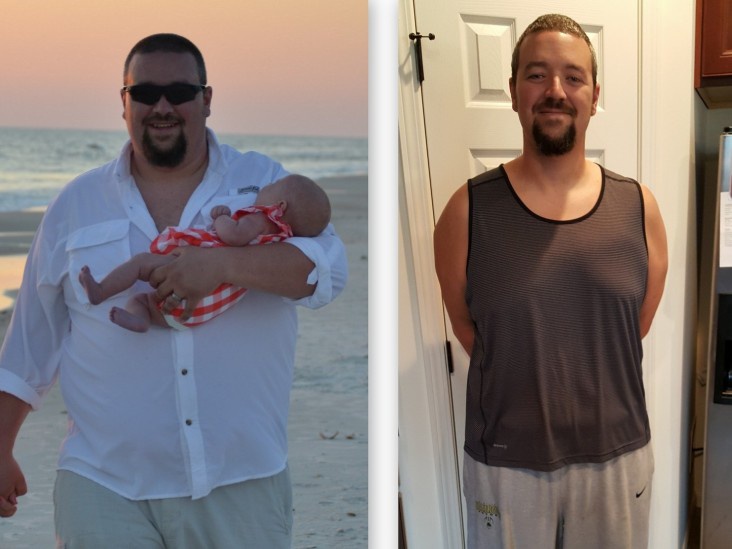 $1579
Name:

Ben C.

From: Westfield, IN

Lost: 100 lbs

in: 9 months

Won: $1579


Ben's weight loss journey started one afternoon with his Dad. He said he'd just gotten finished eating a meal "big enough for 4" when he looked down and said, "What am I doing?" At the time his daughter was just 3 months old, and he realized he just wanted to be around for her!
That day, he and his Dad decided together that they were both going to lose weight. The men in their family had a long history of heart disease, and it was time that stopped. They googled weight loss bets, found a few articles about HealthyWage, and dove in!
Ben's first attempt didn't go quite as planned, while he had successfully lost 40 pounds, it was not enough to win his initial bet (Ben had wagered to lose 100)! But his Dad's success with HIS wager and his wife's encouragement brought him around and he decided to go again. "Dad really got paid, this is legit!" Even after researching and signing up, Ben had still been a little skeptical…seeing his dad get his check was reassuring, and he was back in the game.
He said, "I had stuck with it for 9 months. That was the longest period of time I have ever stuck with a weight loss plan," he said that in itself had been a win. Plus, he always kept his eyes on his other motivation…his daughter. That's when he realized, "I can still do this, I'm still motivated." And the rest of THAT is history….as Ben has now achieved his original goal to a 100 pound loss, and won his bet to lose another 60 pounds.
The epitome of determination and ultimately, success – never quit! Congratulations, Ben!
You can read more about HealthyWage and and hear about Ben's success in his own words in this piece with NPR!