The prize amount depends on several factors that you input, including your weight loss goal. You only get your prize if you achieve your goal by the end of your weight loss competition. The average prize for goal achievers is $1,331. Weight loss is challenging – we supply the fun, motivation and accountability, but you have to supply the effort!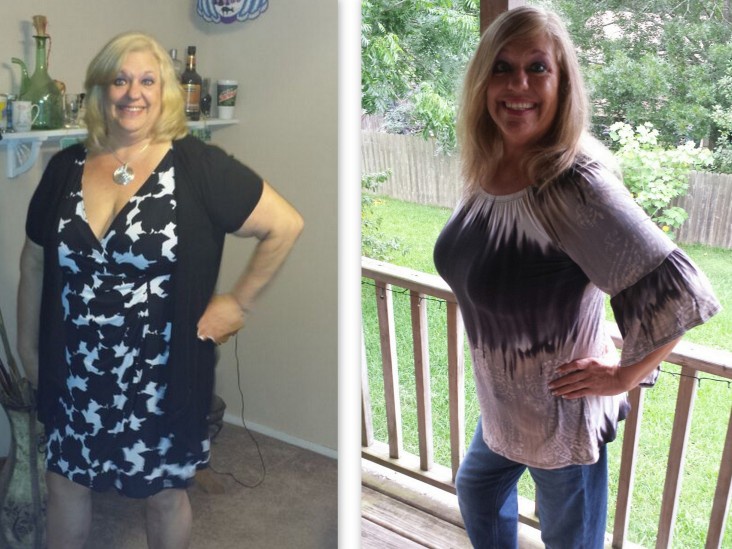 $661
Name:

Sandy B.

From: Fort Bend, TX

Lost: 49 lbs

in: 9 months

Won: $661


"I have no pants!" was one of the first things Sandy B. said to when we got on the phone to talk success! We think that sums it up rather well, we love hearing about this kind of "problem!" Sandy had just finished going through her closet and found that nothing in her closet fit anymore, and she was going to have to do some shopping, and soon!
Rewind back to October 2014, Sandy had joined the $10,000 Team Challenge through her employer, Fort Bend Independent School District. In November of 2014, just after things got rolling with her challenge, she was diagnosed with Type II Diabetes. That's when she decided she was really going to make a change, and she made her HealthyWager on top of her team challenge.
While her team struggled, Sandy was more determined than ever to get her health under control through a better diet and exercise. Within 3 weeks she'd cut her blood sugar almost in half, and was able to come off the medications her doctor initially prescribed!
She found support in her team, from friends at school and from her family – especially her 22 year old daughter who had lost almost 90 pounds on her own already!
Sandy's challenge took her through the Holidays and into busy rodeo season where she's a volunteer for the Fort bend County Fair. But fried oreos, beer, cotton candy and other notorious fair foods did not sway Sandy from her goal! She kept up with her strategy of walking 5-7 miles per day, counting her carbs and watching her portions.
To win her Wager, Sandy lost 49 pounds (with a goal to lose only 40) in 9 months. Continuing her weight loss with her HealthyWager, she was also able to ensure she won her Team Challenge Reimbursement prize, a little extra cash incentive for a job well done!
A single mom, Sandy's been dating again and says she's been getting a lot MORE dates since she's been losing the weight! Now down a total of 54 pounds, Sandy is within 20 pounds of her ultimate goal and looking and feeling better than ever!
Congratulations, Sandy!

You Can Win Like
Sandy B.