The prize amount depends on several factors that you input, including your weight loss goal. You only get your prize if you achieve your goal by the end of your weight loss competition. The average prize for goal achievers is $1,331. Weight loss is challenging – we supply the fun, motivation and accountability, but you have to supply the effort!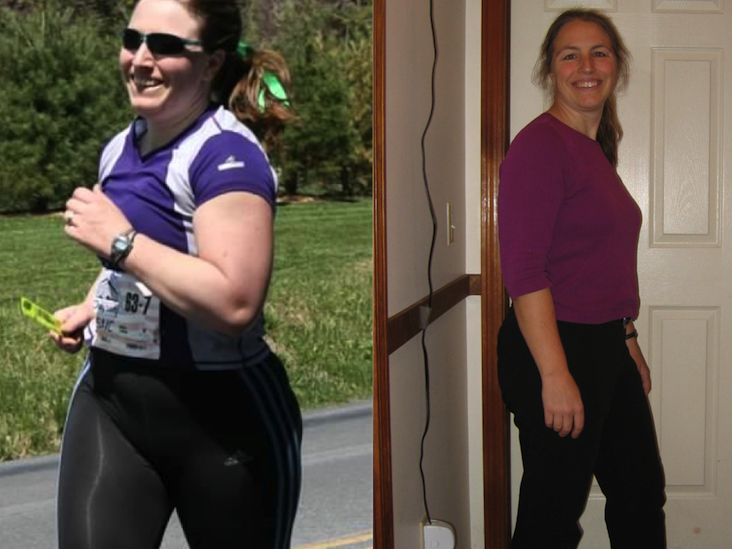 $300
Name:

Traci G.

From: Jericho, VT

Lost: 19 lbs

in: 6 months

Won: $300


Traci had always been active, including running 50-60 miles a week in college, so what she ate was never an issue nor was her weight. Then, two kids happened and her metabolism changed. Suddenly, she had to think more about what she was eating. Sometimes, though, she figured she would just buy new pants instead and start her diet "tomorrow." However, the time commitment and money involved with the HealthyWage contest were two things that would get her thinking about her diet today. Her cousin had already competed in a HealthyWage contest and did well not to mention looked great so that was all the incentive Traci needed.
First, Traci stopped eating dessert and then made better choices about portion size. Even her husband would chime in to help her make more conscious decisions about what and how much she was eating. Then, she signed up for a 5K, which gave her the incentive to start running three times a week to add consistent exercise to her strategy. Her work friends and colleagues supported her efforts – from hiding the M&Ms to telling her how great she worked or celebrating with her when she got into smaller size trousers. While Traci saw big changes, there were some challenges along the way, including a one-week trip to Disney World and a meet-up with a friend who is also an extraordinary cook. However, with both challenges, she saw them coming and planned accordingly so that they did not sabotage her weight loss goals. Traci felt these challenges were necessary to test her resolve and help solidify the lifestyle changes she was making.
"HealthyWage is the kick in the pants I needed to make the necessary changes. It wasn't set on how to do it, and it was a reasonable amount of time in which to lose the weight. I wanted to win and HealthyWage made it possible to succeed."

You Can Win Like
Traci G.