The prize amount depends on several factors that you input, including your weight loss goal. You only get your prize if you achieve your goal by the end of your weight loss competition. The average prize for goal achievers is $1,331. Weight loss is challenging – we supply the fun, motivation and accountability, but you have to supply the effort!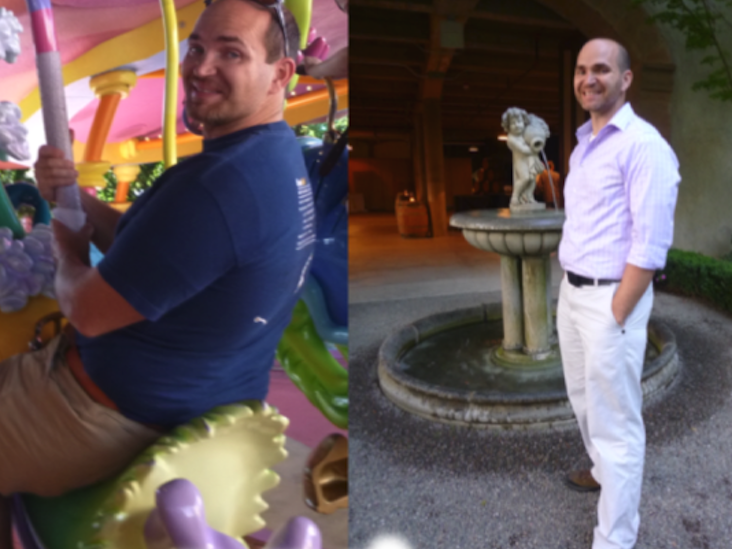 $1300
Name:

Jason A.

From: Denver, CO

Lost: 82 lbs

in: 12 months

Won: $1300


Jason knew he wanted to get in shape and had been around weight loss competitions at work before, so he had been searching for something that would fit his lifestyle. He had prone to gaining weight all his life and knew he wanted to feel good for his family and himself. Reading about the competitions in a newspaper article got him to start researching Healthy Wage online to make sure that he believed what he was seeing – someone was actually going to pay him to lose weight.
Not one to shy at competitions, Jason took on both the 10% Challenge and the BMI Challenge, and then he got down to the business of losing weight. After all, he had some money on the line that he wasn't planning on losing. Rather than focusing on foods that were not tasty to him, Jason discovered healthy foods he actually enjoyed eating. Staples of his diet were sunflower seeds, jerky, fruit and granola. To him, these were tasty and satisfying that could fuel his intense exercise program. Taking to the trails just outside his door, Jason took on hiking and outdoor activities until the weather turned him back toward his treadmill. He even went as far as to join his wife in 5K runs.
Jason recommends this program to anyone who wants to lose weight but may need a little extra incentive to keep them on track and focused on a specific deadline for weight loss. For him, it has meant feeling more energetic and enjoying his life to its fullest.

You Can Win Like
Jason A.