The prize amount depends on several factors that you input, including your weight loss goal. You only get your prize if you achieve your goal by the end of your weight loss competition. The average prize for goal achievers is $1,331. Weight loss is challenging – we supply the fun, motivation and accountability, but you have to supply the effort!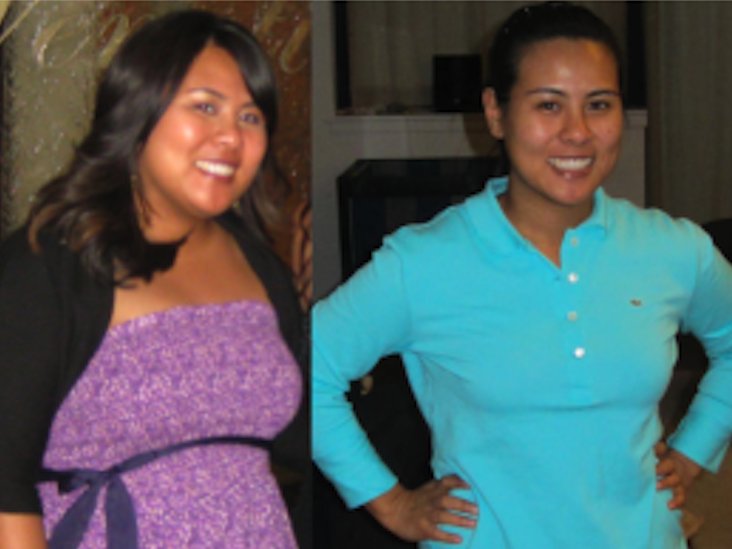 $1400
Name:

Alisa M.

From: Orland Park, IL

Lost: 80 lbs

in: 12 months

Won: $1400


 How did you hear about HealthyWage?
Through my boyfriend. He told me about the website and we decided to take the weight loss challenge together.
Why did you sign-up?
To be able to have an added incentive for losing weight. It also kept me on a timeline and help me accountable for my progress. It's always been a struggle for me to lose weight. After my boyfriend and I started dating, we would go out to eat all the time and within 2 years, I was the heaviest I've ever been in my life. I was sick about the way that I looked in the mirror and I wanted to change. I was tired of always telling myself that my clothes were shrinking from the dryer, when in reality, I was just getting bigger. When I heard about HealthyWage, I was even more excited to lose weight. Not only was I going to start my weight loss to a healthier me, but also get paid at the same time (if I met my goal). I am looking forward to reaching my healthy BMI through the BMI challenge. I would like to eventually be down to a weight where I can just maintain it and still enjoy foods I like to eat.
Before I signed up for HealthyWage, I was tipping the scales at almost 195 lbs. I remember just going for a walk hurt my ankles. I have skinny legs, so the extra weight was not helping my body at all. When I hit my first challenge, the 10% challenge, I was so excited! My clothes were starting to fit better. I went from a 16 to a size 12. After the 10% challenge, it was time to focus on the BMI challenge. Today I weighed in at the gym and can you believe it??! I weighed 140! I went from a size 12 to a size 8! Healthywage changed my life for the better.
I am getting so many compliments at work now and it feels so good. I mean, to lose like 50 pounds, I never thought that was even possible. I set myself up for failure before I even started. When I was at my heaviest, I remember giving my smaller clothes to friends because I came to the conclusion that I was never going to be skinny again. Now, those "smaller" clothes are too big on me! Who would have thought?!
When I workout and I'm lifting 2 8lb dumbbells, I think to myself all the time, how did I ever carry 16 lbs extra on me? I would be DYING by the time we were done doing the reps.
Would you recommend the program to your friends?
Yes. This would be a great program for my friends who want to lose weight. Why not lose weight and possibly get paid for doing it. What a great idea and concept. I've told many of my friends who are thinking about losing weight about your website. Hopefully they will look into and sign up too!
How did you stay motivated and what how do you plan to maintain your weight loss?
Money is always a motivating factor. Although the biggest factor should be looking good, feeling good, and being healthy. The reality is that people want to be healthy, but don't want to put in the time or be held accountable. Signing up for HealthyWage allowed me to lose weight, feel great, and do it in a reasonable time frame (the healthy way). I am planning to maintain my weight once I reach my goal (130) because I know how much hard work I put into losing all the weight that I've gained.
I am extremely grateful of healthywage and how it made me achieve my weight goals and now it's given me the encouragement that I can lost another 10 pounds. Hey, if I can lose 50 lbs, I can lose another 10. 130, here I come! ?

You Can Win Like
Alisa M.