The prize amount depends on several factors that you input, including your weight loss goal. You only get your prize if you achieve your goal by the end of your weight loss competition. The average prize for goal achievers is $1,331. Weight loss is challenging – we supply the fun, motivation and accountability, but you have to supply the effort!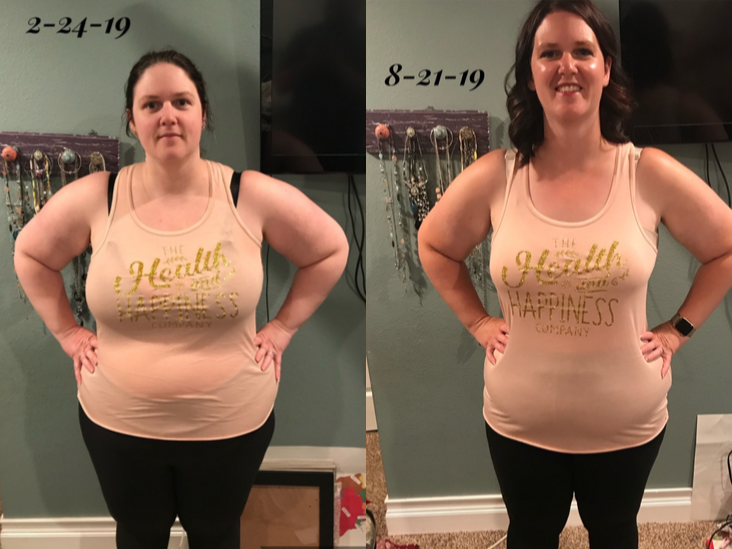 $709
Name:

Renee V.

From: Deerwood, MN

Lost: 74 lbs

in: 6 months

Won: $709


"After having four kids in six years and dealing with postpartum anxiety, I gained over 100 pounds. I just wasn't the mom I wanted to be," relays Renee on how she felt before losing over 70 pounds. "I was tired. I was overweight. My kids want to run around and have dance parties, and here I was just being a bump on a log. I didn't want them to grow up having me that way." 
Between four kids and working full-time, Renee was ready to lose weight and get healthy, but needed motivation. When a friend mentioned HealthyWage, Renee was intrigued. "I'm very motivated by cash prizes. I signed up for a 6-month challenge and hit the ground running."
By practicing portion control and committing to hitting a daily step goal that involved family walks and dance parties, Renee surpassed her goal of 45 pounds, losing 74 and winning $709! "When you're overweight and have all these things going on, things can spiral out pretty quickly," she says. "I'm now able to handle stress better. I'm a better mom. I feel like we're going to be making a lot more memories now."

You Can Win Like
Renee V.