The prize amount depends on several factors that you input, including your weight loss goal. You only get your prize if you achieve your goal by the end of your weight loss competition. The average prize for goal achievers is $1,331. Weight loss is challenging – we supply the fun, motivation and accountability, but you have to supply the effort!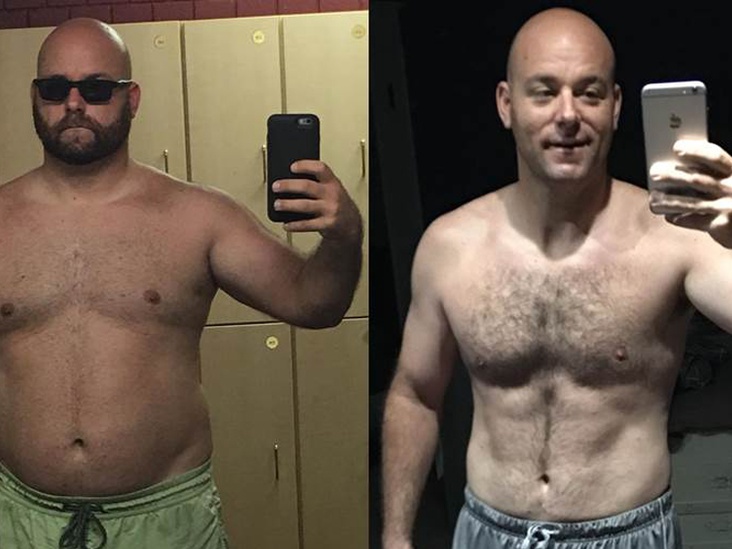 $2952
Name:

Mat E.

From: High Point, NC

Lost: 73 lbs

in: 9 months

Won: $2952


"I thought it was a total scam," recalls Matt E. about his his initial impression of HeatlhyWage. After his wife's coworker had participated in a challenge and won money (showing his wife proof it was real), Mat started to change his mind.
Working crazy hours while taking care of their 5-year-old, both Mat and his wife Brooke decided to each do a HealthyWager. "I was wearing XXL shirts and size 40 pants that were really tight," he remembers. "I was going into the Big & Tall store and it wasn't because I was tall."
Mat bet $200 for 9 months that he would lose 72 pounds. He surpassed his goal, losing a total of 73.8 pounds and winning $2,952.00!
"I do well when I have black and white goals," he states. "Having something where there's a set date and goal," worked for Mat. To help keep himself accountable, he stayed active on the HealthyWager dashboards, posting progress photos in the community newsfeed, where he was continously shocked by the transformations he saw with each photo.
So how did he shed over 73 pounds? Healthy eating and exercise! Planning his meals ahead of time, Mat utilized MyFitnessPal to track his meals and would even enter in his meals for the next day to avoid cheating from his meal plan. By switching from 2-3 unhealthy meals to 4-6 nutritious meals, Mat noticed a difference not only on the scale, but mentally and physically as well.
More energized and motivated to be active, Mat started going to the gym in the mornings for cardio workouts and then would return after work for weight training. In addition, his new health transformation has improved his quality of sleep. "I don't think I realized how poorly I slept [before the challenge] when I was taking in these carbs late at night and not doing physical activity. My mind was tired, but my body was not."
"I would not have seen the results I got without HealthyWage. It offers something totally unique and takes away all the excuse."
Congratulations Mat on your incredible weight loss transformation!