The prize amount depends on several factors that you input, including your weight loss goal. You only get your prize if you achieve your goal by the end of your weight loss competition. The average prize for goal achievers is $1,331. Weight loss is challenging – we supply the fun, motivation and accountability, but you have to supply the effort!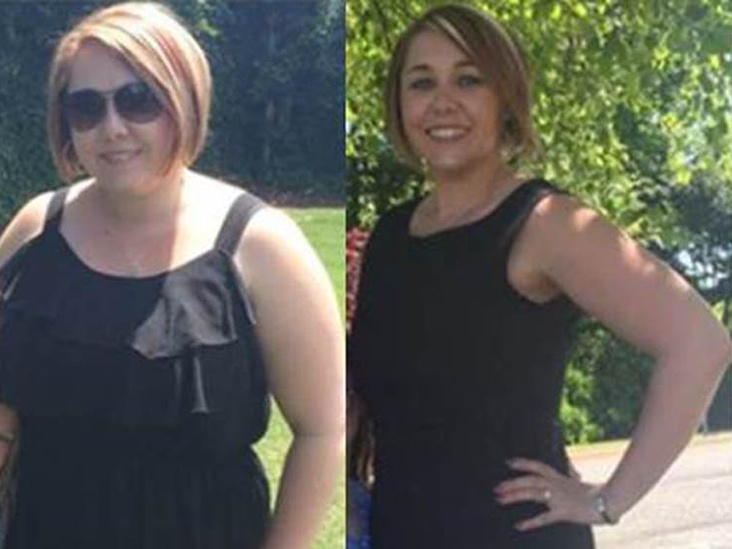 $1506
Name:

Brooke E.

From: High Point, NC

Lost: 50 lbs

in: 9 months

Won: $1506


"I came to a point where I was just going to stay fat and happy or really do something about it," recalls Brook E. before her recent weight loss transformation. Tired of yo-yo dieting and trying the latest fads that never proved successful, Brooke became interested in HealthyWage after a coworker of hers had won money from a HealthyWage challenge for losing weight.
Enlisting the support of her husband Mat, both Brooke and Mat each decided to do an individual HealthyWager.
Broke bet $50 for 9 months that she would lose 50 pounds. When her final weigh-in confirmed she had met her goal, Broke walked away with $1,506.95!
"I found what worked for me," she says. "I was really strict with my calories and started working out." As someone who never stepped foot in a gym, Brooke now works out 6 days a week, partaking in fitness classes and taking advantage of the group camaraderie and support.
"It's a night and day difference," claims Brooke when discussing how she feels now compared to when she was 50 pounds heavier. "I'm been very blessed and cursed with being a confident person (even at my heaviest). I wasn't happy with how I looked but I didn't loathe the way I looked either. With that, it was hard to find the motivation to lose weight."
But, with a cash incentive dangling over her head, Brooke finally found her motivation. Once a size 16 and now a size 8, both Brooke and her husband Mat have made sure to incorporate their new healthy habits into their everyday life with their family. "It has affected every aspect of my life. I run around with my [5-year-old] daughter. She loves for us to be active with her…If we're doing a DVD at home, she'll do it with us."
Congratulations Brooke on your incredible transformation and for being an inspiration, not just to your daughter but to all of us as well!

You Can Win Like
Brooke E.