The prize amount depends on several factors that you input, including your weight loss goal. You only get your prize if you achieve your goal by the end of your weight loss competition. The average prize for goal achievers is $1,331. Weight loss is challenging – we supply the fun, motivation and accountability, but you have to supply the effort!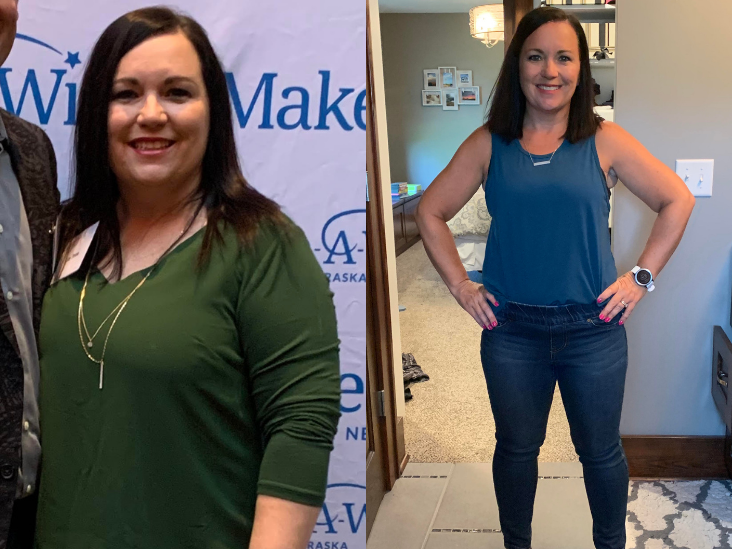 $2237
Name:

Kiley T.

From: Ashland, NE

Lost: 53 lbs

in: 7 months

Won: $2237

"HealthyWage kept me focused, even during a pandemic!" says Kiley T.

After successfully losing weight following the birth of her fourth kid, Kiley found herself reverting back to unhealthy habits since then. Ready to lose the weight again (and this time for good!), Kiley knew she needed an extra incentive to keep her on track.

"I thought, if I'm going to lose this anyway, I might as well win some money by betting on myself. And I thought maybe it would be the extra bit of accountability that I needed to get serious again. So, I recommitted to that same program I had been doing and had really worked for me, but I had HealthyWage behind me and every time I thought about cheating on that program, I would just look at my french fry in my hand and go, 'is this really worth $2,200?'"

7 months later, Kiley surpassed her original weight loss goal of 45, losing 53 pounds and winning $2,237! "Only 10 more pounds to go to reach my ultimate goal. Then I'll have some money in my pocket to buy clothes once I'm there. Or a bikini, or who knows!"
You Can Win Like
Kiley T.