The prize amount depends on several factors that you input, including your weight loss goal. You only get your prize if you achieve your goal by the end of your weight loss competition. The average prize for goal achievers is $1,331. Weight loss is challenging – we supply the fun, motivation and accountability, but you have to supply the effort!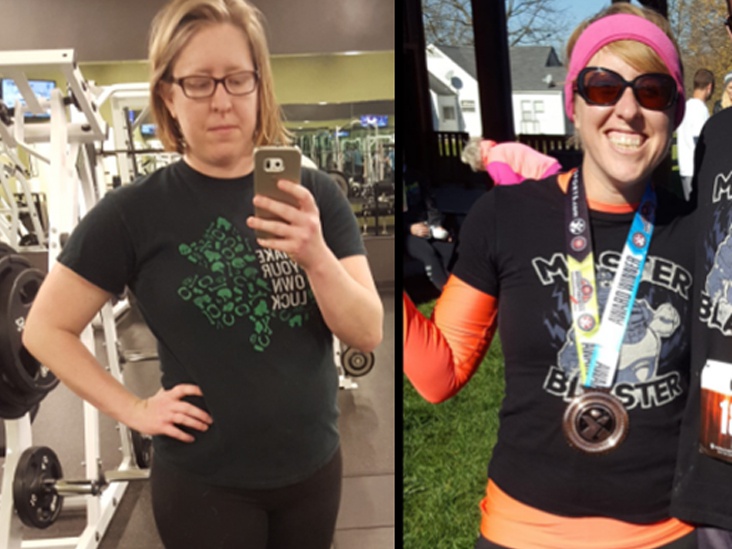 $1358
Name:

Kayla C.

From: Springfield, MO

Lost: 50 lbs

in: 8 months

Won: $1358


Kayla C. had been yo-yo dieting for years but instead of losing weight, the numbers on the scale kept creeping up. Training for a triathalon, an item she was determined to complete on her bucket list, Kayla thought this would be the answer to her weight problems, especially because of the high intensity of her workouts. "I wasn't losing any weight because I wasn't changing my diet," she states. Frustrated yet eager to take action, Kayla came across HealthyWage by chance on the internet. "I tried tons of things and it turns out, money is a great motivator for me!"
Kayla bet $50 for 6 months that she would lose 50 pounds. She met her goal and won $1,358.27!
Knowing that her diet was the reason for her weight loss stall, Kayla revamped her eating habits. From practicing portion control and using a kitchen scale, to trying out and adding more protein and veggies to her meal, Kayla started to see the pounds come off.
"One of the main things that was really good for me [while] doing the HealthyWager was shifting the focus. The focus was on the money and not the weight loss. That left me completely open to learn about food. For my personality, it worked really well and allowed me to structure my own weight loss plan."
50 pounds lighter, Kayla is feeling fantastic. "HealthyWage has been a great motivator for me to finally chase my fitness dreams. I have never felt better or happier with my fitness and it's like I have a whole new life!"
Cheers Kayla on meeting your weight loss and fitness goals and winning big! We wish you the best on your upcoming triathlon this year!

You Can Win Like
Kayla C.