The prize amount depends on several factors that you input, including your weight loss goal. You only get your prize if you achieve your goal by the end of your weight loss competition. The average prize for goal achievers is $1,331. Weight loss is challenging – we supply the fun, motivation and accountability, but you have to supply the effort!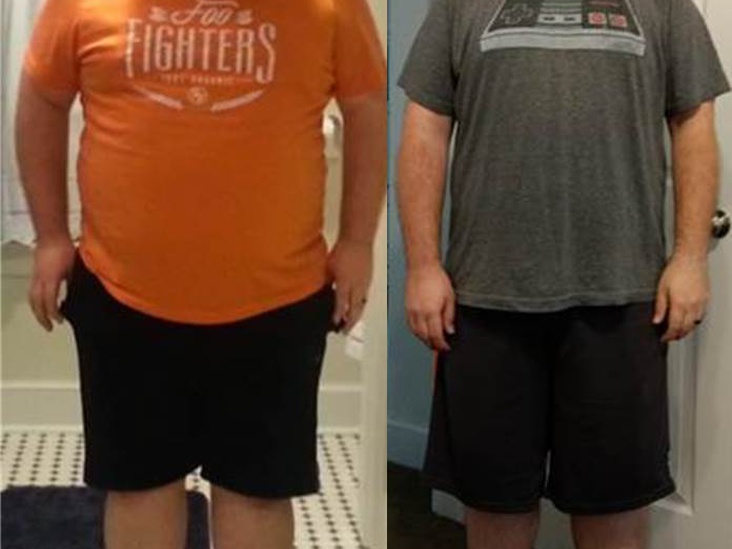 $1510
Name:

Jonathan B.

From: Longview, TX

Lost: 82 lbs

in: 9 months

Won: $1510


For a few years, Jonathan had wanted to lose weight but it wasn't until his wife and him were at a music festival that he realized his want was actually a necessity. In pain from standing up all day, Jonathan decided to start walking. When he could barely walk ¼ a mile, his motivation to lose weight and get healthy became a priority. That's when his wife heard about HealthyWage on an NPR segment and they both decided to each do an individual HealthyWager.
Jonathan bet $50 for 9 months that he would lose 80 pounds. He beat his goal and lost 82 pounds, winning a total of $1,509.77 ($1,059.77 profit)!
"We knew we could probably figure out our own diet if money was on the line as an incentive," exclaims Jonathan. "Realizing how out of shape I was made me want a change."
Switching from their normal pre-packaged meals to all fresh foods, vegetables became a major staple in Jonathan's diet. In addition, he began eliminating foods he was allergic to, yet had continued eating (such as dairy) and immediately noticed his previous stomach issues were gone.
To help increase his weight loss, Jonathan started taking advantage of the trails near his home by walking after work every day. For someone who once was barely able to walk ¼ a mile, Jonathan is happy to announce he's completed a 5k and looks forward to participating in more.
"Before I did the challenge, I was tired all the time because I was super heavy and felt bad…Now I come home and immediately work out."
Jonathan's weight loss has not only changed his life, but those around him as well. Since seeing Jonathon's weight loss transformation, they've been inspired to get fit and healthy. Congratulations Jonathan on your amazing success!

You Can Win Like
Jonathan B.