The prize amount depends on several factors that you input, including your weight loss goal. You only get your prize if you achieve your goal by the end of your weight loss competition. The average prize for goal achievers is $1,331. Weight loss is challenging – we supply the fun, motivation and accountability, but you have to supply the effort!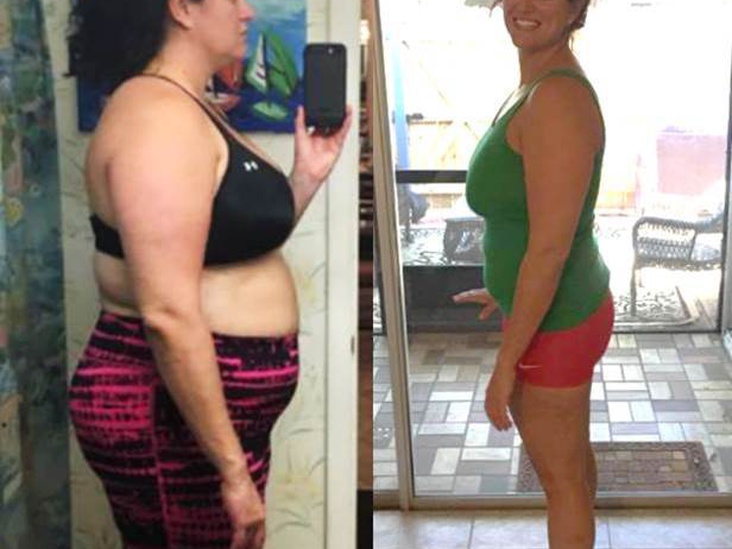 $1938
Name:

Jessica C.

From: Clearwater, FL

Lost: 67 lbs

in: 6 months

Won: $1938


"I've struggled with weight my whole life and this has been the most enjoyable weight loss experience I've had," exclaims Jessica C., referring to her recent weight loss transformation with HealthyWage.
Once a collegiate athlete, Jessica had packed on the pounds over the years due long work hours and studying for exams. While her career was soaring, her health was plummeting. It wasn't until Jessica's friend asked her to be a bridesmaid that she decided to take action against her weight gain. In addition, Jessica and her boyfriend had just broken up, leaving her to choose whether to  "cry in bed or do something."
Jessica bet $100 a month for 6 months that she would lose 55 pounds.She crushed her goal, losing a total of 67 pounds and winning $1,938.71!
Not one to lose a challenge, Jessica carefully planned out her exercise and meal planning. She immediately started attending Orangetheory Fitness where she performed an hour of high intensity cardio and strength building. Her new daily workouts mixed with narrowing her diet down to meats, poultry, fish and veggies, helped the weight fly off. As she got further into her challenge, she increased her activity by adding hot yoga and running on top of her daily sessions at Orangetheory Fitness.
Almost 70 pounds lighter than she was six months ago, Jessica refuses to go back where she was before. "I just accepted a new job that I would never have the confidence at [my] old weight to go after. [HealthyWage] gave me an extra boost of confidence and energy."
Jessica, you're a superhero! Congrats on your amazing weight loss and health transformation!

You Can Win Like
Jessica C.