The prize amount depends on several factors that you input, including your weight loss goal. You only get your prize if you achieve your goal by the end of your weight loss competition. The average prize for goal achievers is $1,331. Weight loss is challenging – we supply the fun, motivation and accountability, but you have to supply the effort!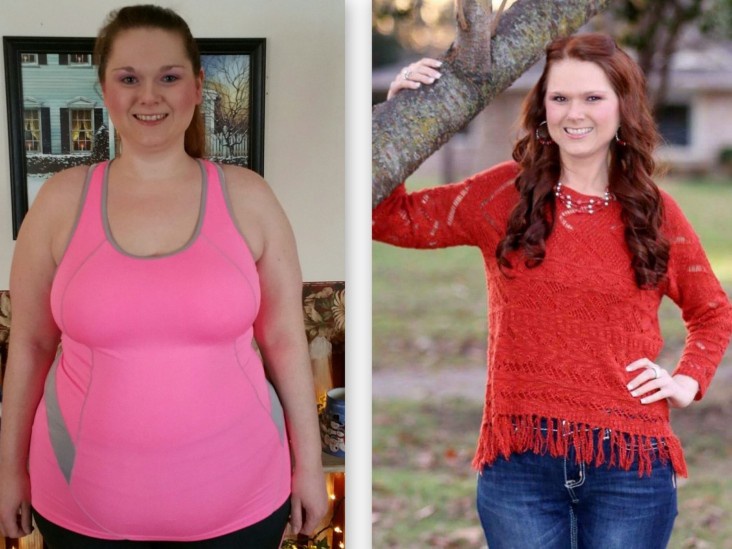 $1323
Name:

Danielle S.

From: Bonne Terre, MO

Lost: 128 lbs

in: 9 months

Won: $1323

Danielle decided she really needed to lose weight, but felt that she lacked the long lasting motivation that she would need to be successful. She went online and googled ways to get paid to lose weight, thinking that would help motivate her, not really believing she'd find anything legitimate. But! That's when she found HealthyWage. After a little research, Danielle decided to go all in and made her wager and set about her goal of losing 130 pounds. No small task!
Danielle says she really focused on just starting to incorporate healthier eating and habits: counting calories, watching portions and being more active. She's careful to eat frequently, having 3 small meals and 3 snacks throughout the day. No extremes here, Danielle wanted a true lifestyle change that would last. She also started exercising, and is now working out for about an hour five days a week.
Besides the motivation of not losing the money she was putting into her wager, Danielle was focused on her son. She said, "My son was 1 when I started, and I just decided I wanted to be as healthy as I can be so I can be around to raise him!" He's two now, and Danielle says her health has improved and she's able to do so much more with him now than she was before or would have been able to had she not decided to change her lifestyle.
Danielle has reached a healthy weight and is where she would like to stay. Her goal is to maintain her weight within a five pound range, and she plans to use her Fitbit to help her track her calories and exercise, and stay on track with her maintenance goal. With the cash coming just in time for the Holidays, Danielle is planning a big Christmas for her son. She says, "I can't wait to see what our future holds. I'm so excited!"
We believe it Danielle! Congratulations on your success!
You Can Win Like
Danielle S.