The prize amount depends on several factors that you input, including your weight loss goal. You only get your prize if you achieve your goal by the end of your weight loss competition. The average prize for goal achievers is $1,331. Weight loss is challenging – we supply the fun, motivation and accountability, but you have to supply the effort!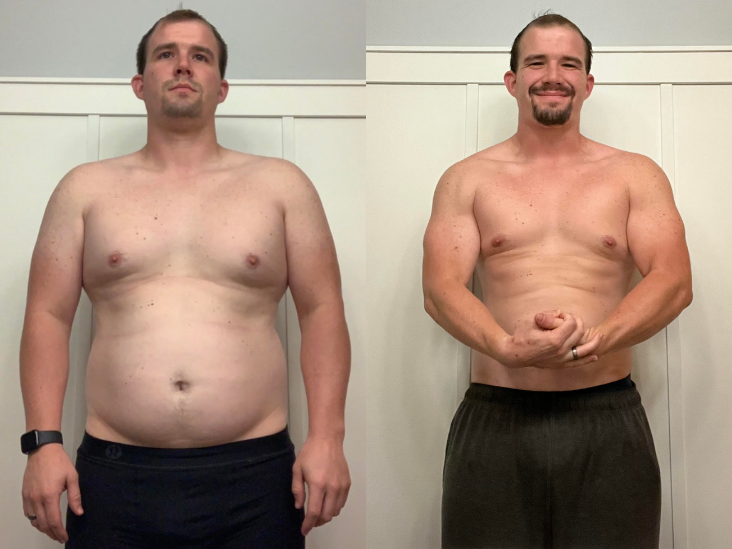 $1313
Name:

Colin C.

From: Monee, IL

Lost: 39 lbs

in: 6 months

Won: $1313

"Prior to HealthyWage, I was eating out a ton, I was trying to exercise, but I was never able to stick with anything. Nothing was holding me accountable." After starting a new job that required consistent traveling, Colin C.'s nutrition consisted more of indulgences from eating out and less of well-balanced meals. "When you get free food and drinks, you start eating more than you normally would and drinking more than you normally would."

Looking to lose the 40+ pounds he had gained in the past year, Colin became intrigued with the idea of betting on his weight loss after coming across HealthyWage online. "I loved the concept of it, but I wasn't sure if it was legit," he recalls. After extensive research Colin felt more reassured about investing in his weight loss. "There was too many testimonials and reviews to deny [HealthyWage's] authenticity. "Having to put your money where your mouth played a huge part for me. It's one thing to win money, but it's another to bet on yourself. I had to make sure I was protecting my investment, which was me and my weight loss. It was a shift in mindset of why I'm losing the weight and who I'm losing it for, which motivated me to stay more rigid, make better decisions, and hold myself accountable."

Colin customized his weight loss challenge, deciding to wager $150 a month for 6 months that he would lose 38 pounds. "I wanted to make sure my wager was sizable enough that it was an investment that would hurt losing, but not one that was financially irresponsible for my family and me."

To achieve his 38-pound goal, Colin started practicing intermittent fasting and a low-carb lifestyle with focus on protein and fats. "I'm a sucker for sweets, they're definitely my struggle," he says. "Even though I wasn't doing keto, switching to keto desserts was really helpful for me in fulfilling that sugar craving without overdoing it and sabotaging my weight loss progress." In addition to tackling his nutrition, he began taking advantage of online workouts that he could easily do at home or while traveling for work.

6 months after starting his challenge, Colin submitted his weigh-out, surpassing his goal, losing 39 pounds and winning $1,313!

"I was in a pretty bad place before I started HealthyWage. I was incredibly self conscious. It was definitely taking a toll on me, not only physically, but mentally taxing as well. HealthyWage helped me get to a place where I am now, where I'm more confident in my own skin (than I've ever been!), and I can keep up with my kids."

The key to Colin's success? Investing in himself. "I'm betting on myself. I am making the decision to say that I'm an investment worth investing in and that I am willing to bet on myself that I can hit my goal by this projected time frame."
You Can Win Like
Colin C.