The prize amount depends on several factors that you input, including your weight loss goal. You only get your prize if you achieve your goal by the end of your weight loss competition. The average prize for goal achievers is $1,331. Weight loss is challenging – we supply the fun, motivation and accountability, but you have to supply the effort!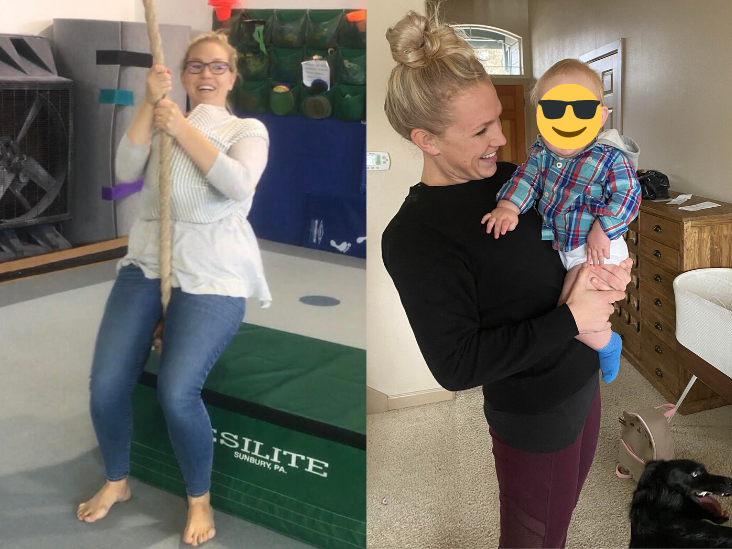 $3041
Name:

Amanda L.

From: Bend, OR

Lost: 70 lbs

in: 6 months

Won: $3041


After hitting 225 pounds after her third pregnancy, Amanda L. was ready for a change. "I never [lost] the baby weight between my second and third child, so it just kept stacking on during my third pregnancy." Tired of living in maternity clothes, Amanda decided to sign up with HealthyWage after coming across it on Facebook. "I needed the motivation to get my butt in gear. So, I decided to sign up and just go for it."
Amanda L. bet that she would lose 70 pounds in 6 months. "I'm money-motivated. I refused to lose my money and told myself that if I win, I'm going to buy myself a new wardrobe. I used [HealthyWage] both as motivation to get my money back and win more."
In addition to watching her food intake and keeping her meals simple, this mom of three was resourceful when it came to squeezing in workouts. "With my husband often away for work, I used the gym's daycare. You can use it for two hours a day, so I soaked it up. I'd work out, use the sauna, and treat that as me time."
When Amanda's final weigh-in confirmed she had met her goal, she won $3,041! "I feel like I'm back to my normal self," she says. "I love the way I look now when I look in the mirror. I know that sounds vain, but I feel so much better. It's motivation to keep going. It's just set me up to do more in my life now. I'm ready to conquer and do more."

You Can Win Like
Amanda L.