The prize amount depends on several factors that you input, including your weight loss goal. You only get your prize if you achieve your goal by the end of your weight loss competition. The average prize for goal achievers is $1,331. Weight loss is challenging – we supply the fun, motivation and accountability, but you have to supply the effort!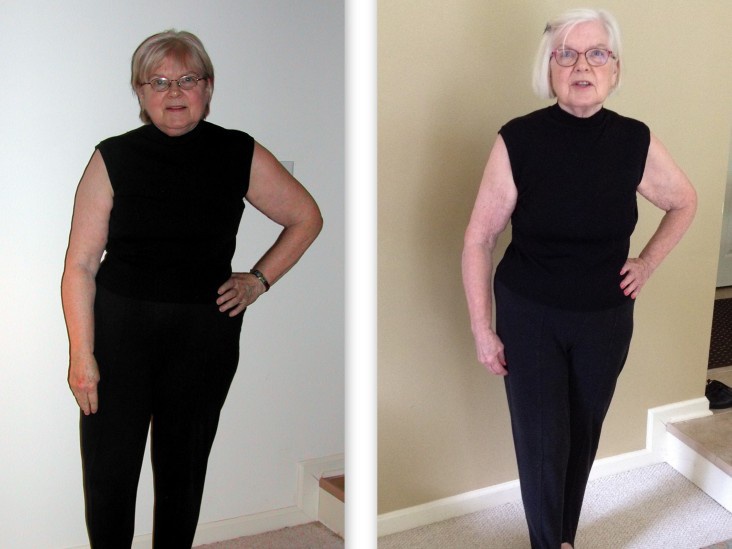 $1172
Name:

Peggy A.

From: Torrington, CT

Lost: 30 lbs

in: 12 months

Won: $1172


Peggy A says that she'd been wanting to lose weight for many years. As a Realtor working long hours, she developed some poor eating habits and the weight just snuck on slowly over time. But when Peggy's bum knee started making it tough to climb stairs and stay active, she decided something needed to be done.
That's when, as luck would have it, Peggy read about HealthyWage in a magazine. She thought the whole idea of getting paid to lose weight was too good to be true, but after careful research, she could find nothing negative. Motivated by bargains and good deals, she decided to give it a try!
Peggy wagered carefully – enough that her payout would be worth it in the end, but not too much to make her uncomfortable, in case she didn't make it. As for strategy, Peggy says she used several, but journaling and the basics of "Eat This, Not That," were her touchstones for nutrition. And for exercise? Walking. When she started out, Peggy was tracking her steps at about 2,500 per day.  Taking small increases in steps over time, Peggy has worked her way to up to a consistent 10,000 to 14,000 steps per day habit!
Throughout her journey, Peggy believes her faith and prayer were on her side, as well as support from her husband and daughter, and motivation in wanting to improve her health and stay off medications. She said, "I don't want to use drugs for something I can control myself by diet or whatever. So for me, it really came down to just making the commitment to do it. You find time for what you really want to do and if you really want to do it – you will." Agreed, Peggy!
These days, Peggy is not only 30 pounds lighter and nearly $1,200 richer, but she's also feeling fantastic! Her knee is better and she says she's got much more energy to keep her going.
At 80 years young, Peggy probably has a lot more energy than many folks half her age! She questioned whether she was crazy for taking on this challenge at her age – we think it makes her that much more awesome! We asked Peggy if it was "harder" for her to lose weight due to her age.  Her answer was definitely worth noting, "It's not all age. Our lifestyle changes from 20-30 and from 30-40 and so on, and we don't recognize it." We think she's on to something with that one!
One last note…Peggy asked, and we're happy to report, she is in fact our oldest HealthyWager winner ever!  Congratulations Peggy, for showing us all how it's done!

You Can Win Like
Peggy A.