The prize amount depends on several factors that you input, including your weight loss goal. You only get your prize if you achieve your goal by the end of your weight loss competition. The average prize for goal achievers is $1,331. Weight loss is challenging – we supply the fun, motivation and accountability, but you have to supply the effort!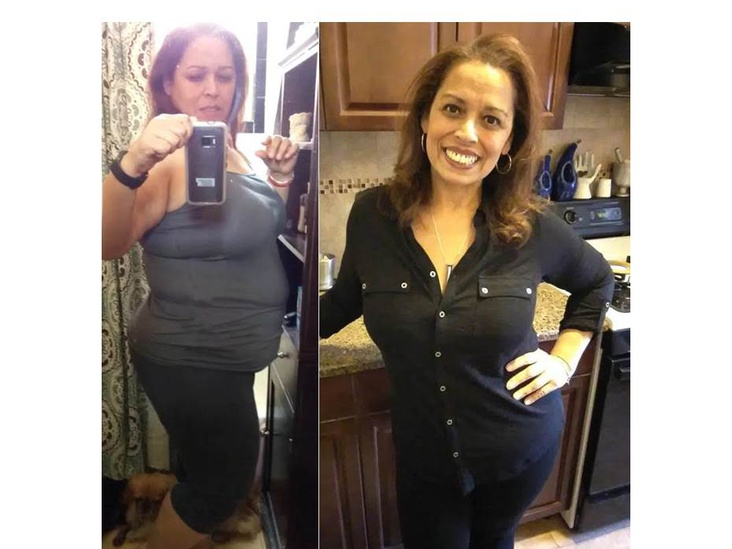 $2415
Name:

Teresa S.

From: New York, NY

Lost: 69 lbs

in: 6 months

Won: $2415

"It was traumatic to see the scale say 266; I knew I could be at 300 within months," recalls Teresa before her recent weight loss transformation. "I was depressed and constantly getting hurt." By luck, Teresa discovered HealthyWage online and after in-depth research to make sure it was legit, she took the plunge and started a HealthyWager.
Teresa bet $125 for 6 months that she would lose 60 pounds. She crushed her goal, losing 69 pounds and won a total of $2,415!
Intimidated by the gym, Teresa conquered her fear and became a regular. She started by walking on the treadmill and soon progressed to signing up for free personal training lessons to become more educated on the weight machines. To help increase her motivation (in addition to her $2,415 HealthyWager prize), Teresa got a Fitbit and partook in daily step challenges against family and friends. Not one to lose, her competitiveness encouraged her to stay on track with exercise and weight loss. In addition, she did a makeover on her eating habits, focusing on the Atkins diet to help shed the weight.
For Teresa, losing weight wasn't easy but it's a goal she's proud to say she's accomplished. According to her BMI, she's no longer obese and having to shop for a whole new wardrobe was an expense she was more than thrilled to pay for, especially since it was covered by her HealthyWager prize!
"It's not impossible," she wants people to know. "No matter how big that number is on that scale, it's not impossible. Everyday is a new beginning; you have a fresh start to get it right every day. Don't beat yourself up for a mistake. Life gives you a new chance every morning."
Congratulations on your success Teresa!
You Can Win Like
Teresa S.