The prize amount depends on several factors that you input, including your weight loss goal. You only get your prize if you achieve your goal by the end of your weight loss competition. The average prize for goal achievers is $1,331. Weight loss is challenging – we supply the fun, motivation and accountability, but you have to supply the effort!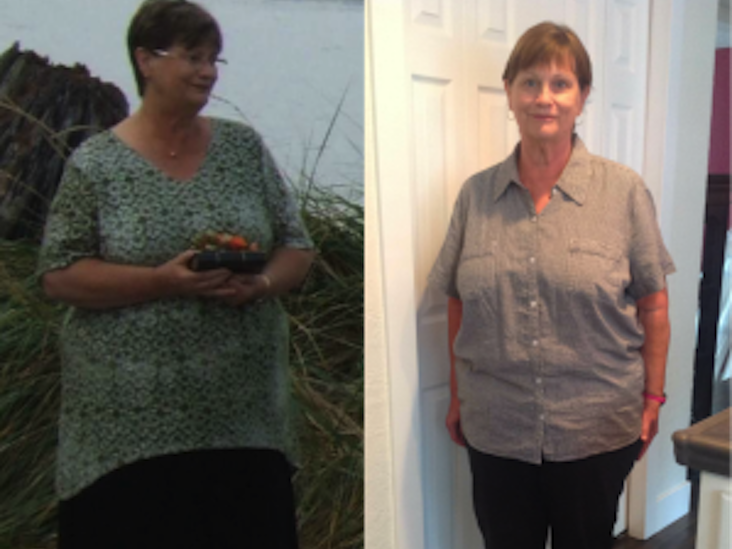 $300
Name:

Cynthia P.

From: Everett, WA

Lost: 51 lbs

in: 6 months

Won: $300


Cynthia heard about HealthyWage when a very dear friend told her about her own participation in the challenge through her daughter's company. However, the team challenge that Cynthia's friend was participating in just suffered a blow by losing a team member. At this point, Cynthia was happy to step in and help the team out plus take on her goal of losing weight. She already knew that it would be a great way to kick-start her own exercise program and like the idea of being part of a team.
Cynthia got started immediately by going to her gym for her official weigh-in and then signed up for personal training sessions. Having never exercised and now starting at the age of 62, she knew that a trainer would help her do it the right way. She also used a fitness app to log her calorie intake, food choices, and exercise regimen. Cheering her on was her friend who had originally asked her to join the HealthyWage challenge. Motivation came from this encouragement as well as from the potential financial reward at the end. In the mean time, Cynthia wanted to get healthier and stronger.
Now that the challenge is over, she has already signed up for the 10% Challenge to keep going with her goals. The overall experience has taught her how to make better food choices and how to stay active. Feeling great and enjoying her new lifestyle, Cynthia tells everyone about HealthyWage and how motivating it can be as a driving force for losing weight.
"HealthyWage offers so much more than all the other meeting diets out there. I only wish it was around 40 years ago."

You Can Win Like
Cynthia P.