The prize amount depends on several factors that you input, including your weight loss goal. You only get your prize if you achieve your goal by the end of your weight loss competition. The average prize for goal achievers is $1,331. Weight loss is challenging – we supply the fun, motivation and accountability, but you have to supply the effort!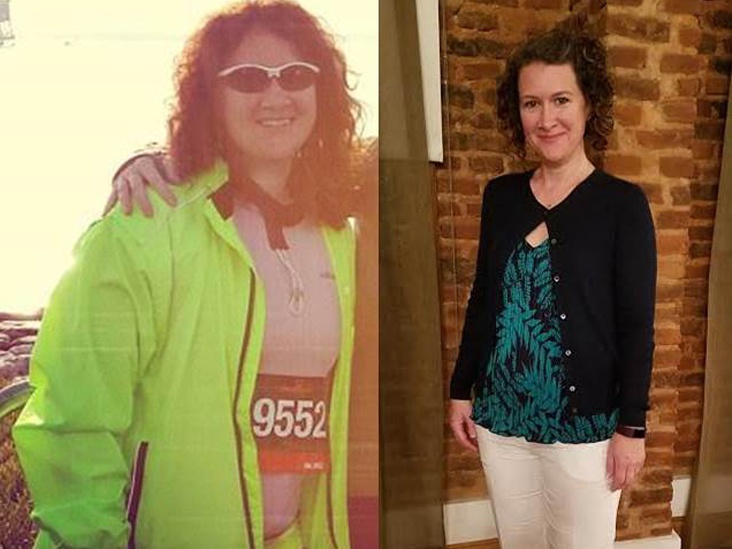 $2,029.00
Name:

Meg G.

From: Herndon, VA

Lost: 53.0 lbs

in: 12 months

Won: $2,029.00


It all started when Meg went in for her annual exam, which happened to be right before her birthday. "I was over 200 pounds and this time it wasn't because I was pregnant," she exclaims. "I was just tired and unhappy. I thought, 'I don't want to feel like this on my next birthday.'"
After playing around with the HealthyWager calculator, Meg started her challenge on April 1, 2016. "What I liked about the individual HealthyWager was that I got to customize it to myself and my goals. With other programs, there's no customization."
She bet $52 for 12 months that she would lose 52 pounds. Meg beat her goal, losing 53 pounds and winning $2,029.69!
"I decided to lose 52 pounds in 52 weeks, wagering $52 per month. I felt losing one pound a week would be a healthy journey. I didn't want to be unhealthy about [losing weight], I wanted it to be sustainable."
Getting up before 6 in the morning to run or workout at the local boot camp, Meg changed her daily routine, making exercise a priority — one she credits to the help of her husband. "He made it possible for me to get up early and workout. He would get the kids started in the morning and made sure everyone was ready for school so I didn't have to worry."
By increasing her physical activity, exercise intensity and focusing on protein in her diet, Meg isn't just down 53 pounds, she's also happier and more confident. Before I started [the HealthyWager], I was a size 14. The other day, I went to pull [on] the 10s and they were too big. Then the 8s and they were too big. I finally put on a size 6 and they fit. I'm smaller now than I was before I had kids!"
Congratulations on your incredible weight loss transformation and huge cash winnings Meg!