The prize amount depends on several factors that you input, including your weight loss goal. You only get your prize if you achieve your goal by the end of your weight loss competition. The average prize for goal achievers is $1,331. Weight loss is challenging – we supply the fun, motivation and accountability, but you have to supply the effort!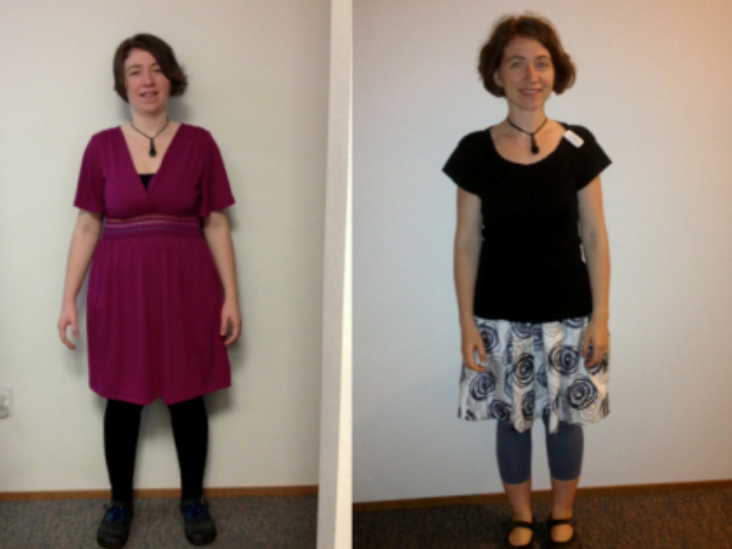 $300
Name:

Katie R.

From: 28 lbs lbs

Lost: 300 lbs

in: 0 months

Won: $300


Katie was a firm believer in the power of Weight Watchers. She had done it before ten years earlier and maintained her lifetime weight loss achievement until she had her child. Losing the pregnancy weight she had gained proved impossible despite breastfeeding and careful eating. It was around the same time that Katie decided to rejoin Weight Watchers that she read about Healthy Wage in Consumer Reports Magazine. Talk about great timing! It all made sense. Healthy Wage was the "golden ticket" she needed to take the financial edge off of rejoining Weight Watchers. After all, with a new baby, money was tight so this financial incentive helped make decisions like purchasing Weight Watchers' Active Link tool a no-brainer. It was a further investment that was necessary since she could not do the same exercise plan she had done pre-baby.
Now, exercise involved a stroller, but it was a fun challenge where she used to see how creative she could be in getting outside and garnering more WW activity points. This time around, Katie also had an amazing WW leader who made her want to stay for the meetings because she made it fun and informative. Further upping her success this time around was a family cheerleading squad who were either in Weight Watchers or that were being supportive by also dropping the pounds themselves. Katie has definitely put her money where her mouth is by doing the 10% and BMI Challenges. Katie liked Weight Watchers before but appreciates the improvements that they have made and likes it even better now that they are working with a company like Healthy Wage to help people reach their goals and enjoy a better quality of life.
"Healthy Wage makes the commitment to reach your weight loss goals so much easier and solid. There is clarity to what you want to accomplish by offering that financial incentive."

You Can Win Like
Katie R.