The prize amount depends on several factors that you input, including your weight loss goal. You only get your prize if you achieve your goal by the end of your weight loss competition. The average prize for goal achievers is $1,331. Weight loss is challenging – we supply the fun, motivation and accountability, but you have to supply the effort!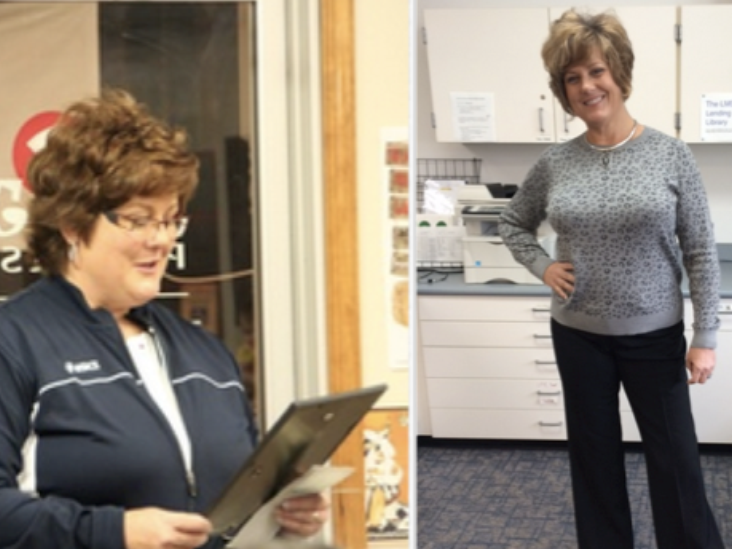 $3600
Name:

Dawn B.

From: Vermontville, MI

Lost: 78 lbs

in: 10 months

Won: $3600


Dawn is sure glad she heard about HealthyWage on the Today Show because, after joining a challenge, she is now 76 pounds lighter and $3,600 richer. Although she first tried the team challenge and other individual challenges, she struggled to get to where she wanted to be and could not win.
She knew the challenge that weight loss efforts could bring, but Dawn's competitive nature did help her to keep fighting to win a HealthyWage challenge. That perseverance did pay off in the end when she made the conscious decision to do it, which is what helped her to actually surpass her weight loss goal. To accomplish this, Dawn used Weight Watchers and had friends that helped her to stay accountable. Although she underwent two knee replacement surgeries, she was still playing tennis twice a week by the end of the challenge, losing weight and even motivating others who saw her to also get into shape.
Now that she has been through the challenges and lost her weight, Dawn says she feels more satisfied with eating healthy food and enjoys making better choices. She continues to focus on creating a healthy lifestyle so she will not have to go through the process of losing weight again. As she said, putting money into something like HealthyWage is one thing, but in making it successful it is important to have a plan. Dawn has now gotten rid of all her old clothes and is looking forward to spending her winnings on a few cute pairs of new jeans.