The prize amount depends on several factors that you input, including your weight loss goal. You only get your prize if you achieve your goal by the end of your weight loss competition. The average prize for goal achievers is $1,331. Weight loss is challenging – we supply the fun, motivation and accountability, but you have to supply the effort!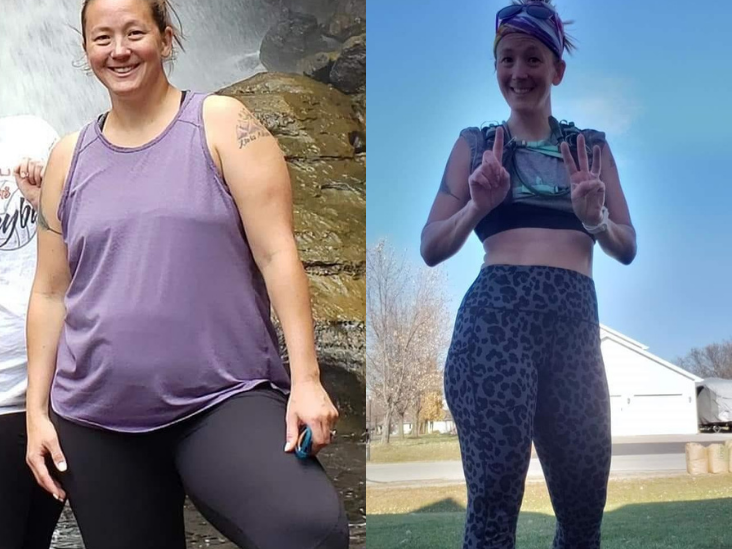 $2003
Name:

Andrea E.

From: Appleton, WI

Lost: 65 lbs

in: 11 months

Won: $2003

"I started out 2020 overweight, no energy, no motivation & not happy with myself in general. I decided it was time to take matters into my own hands and get back to the active person I once was," states Andrea E. on what prompted her weight loss journey with HealthyWage.

Despite a world-wide pandemic, Andrea stayed committed to achieving a healthier (and happier) lifestyle. "I learned to LOVE working out (with Beachbody OnDemand) and running again. I crave it. I counted calories, did intermittent fasting, and also drank Herbalife shakes."

Since hitting her goal of 65 pounds and winning her challenge, Andrea's outlook has taken a 180-degree turn. "I have my life back," she says. "I feel happy with myself. I have energy and cannot wait to see where this new life of being healthy takes me. I sense an ultra marathon in my future!"
You Can Win Like
Andrea E.