Your Written Daily Food Goal
At HealthyWage, we believe the road to success is paved with specific goals, actionable steps, and structure. For this reason, we encourage you to come up with a daily food goal that directly corresponds to your selected food plan. This simple statement will keep you on track and should help with your discipline and accountability.
Write or type up your daily food goal and place it somewhere you'll see frequently. Here are a few ideas: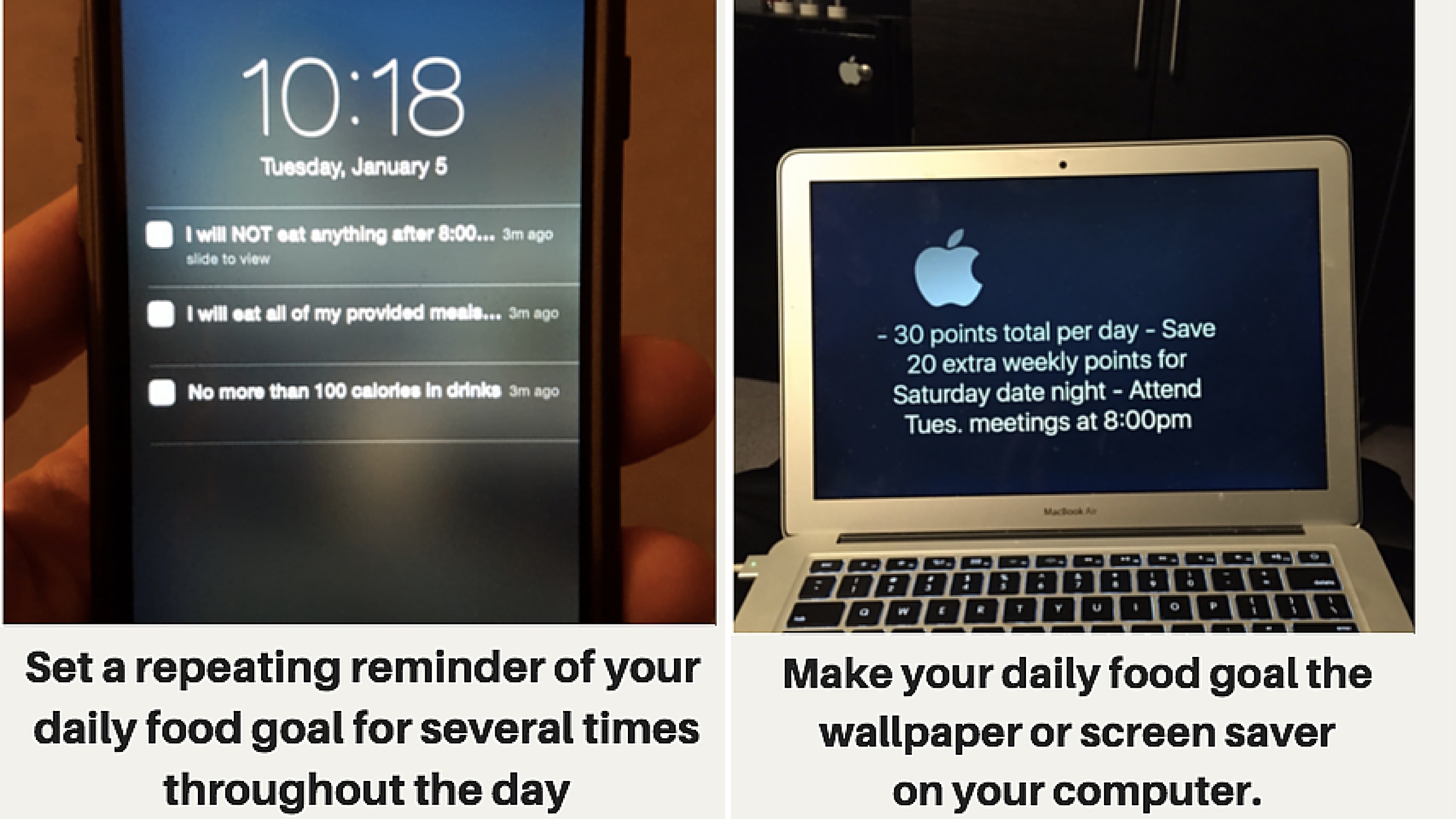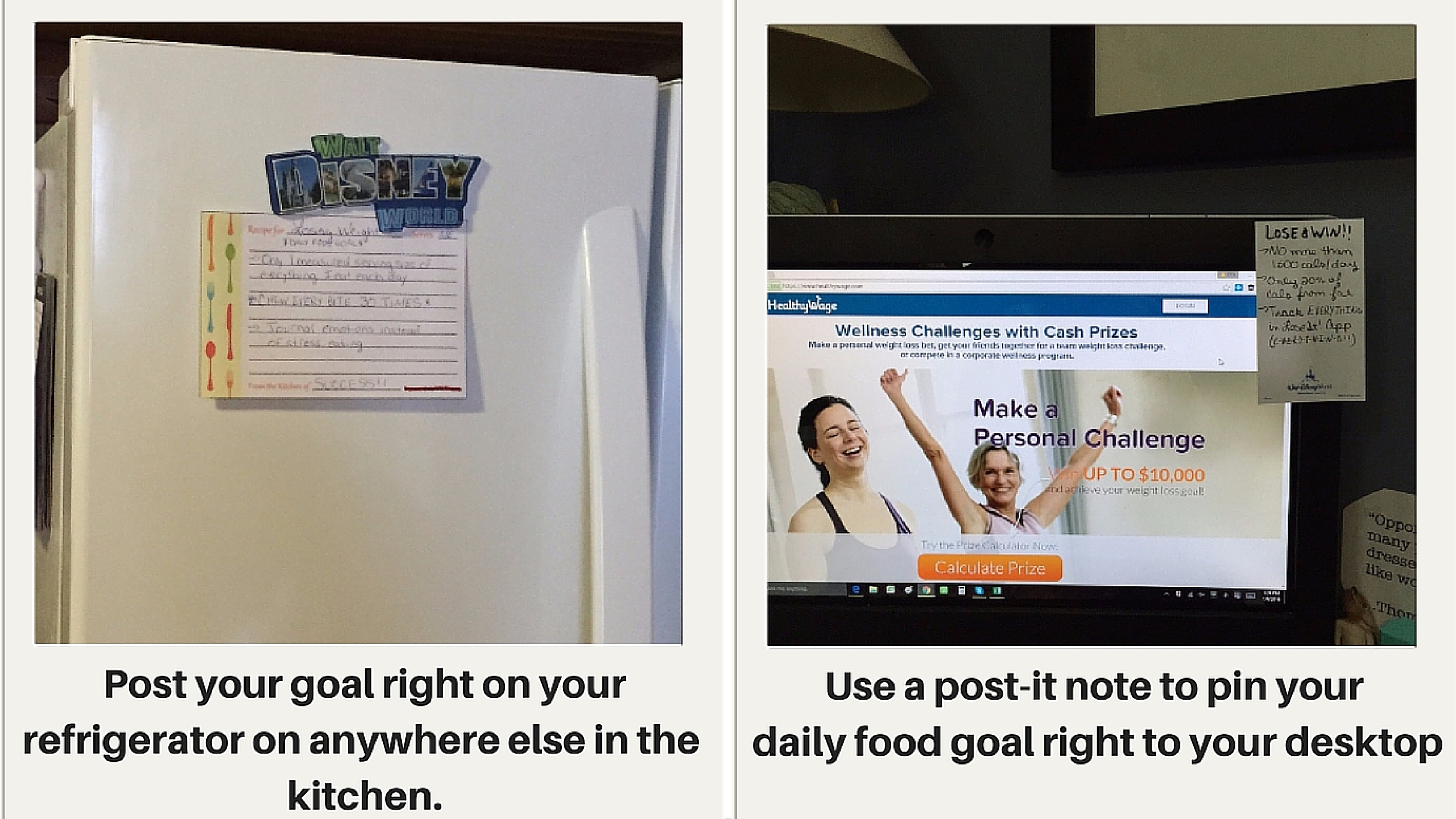 "According to a study done by Gail Matthews at Dominican University, those who wrote down their goals accomplished significantly more than those who did not write down their goals." Read more here to find out why you should write down your goals, plus some tips to help you formulate your everyday goal.