Verifier Instructions
Step Two: Log in -or- enter your info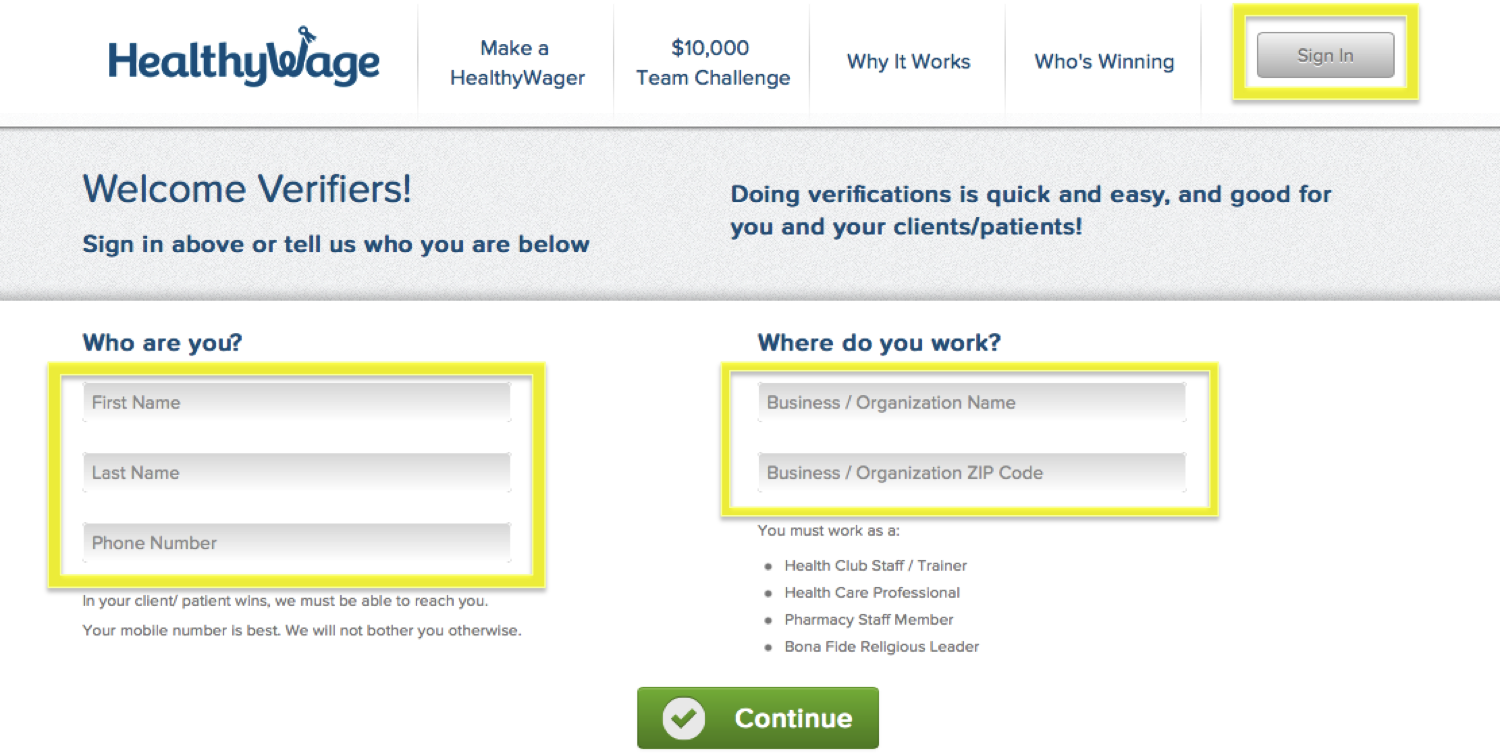 Step Three: Enter the participant's email address or HealthyWage ID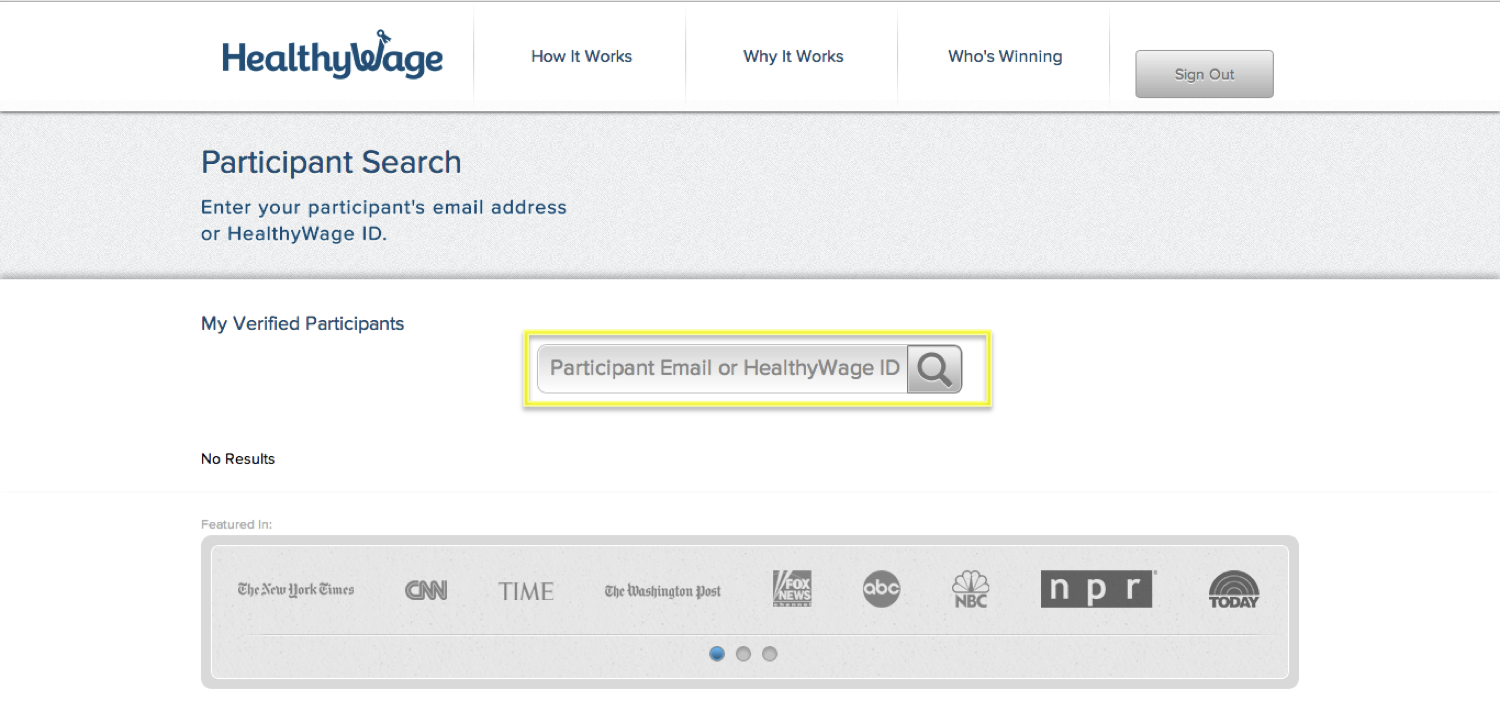 Step Four: Complete the verification
If you have done a verification for the participant previously you will see his/her's past verified weigh-ins.
Fill out the participant's weight, height, date of measurement and click the + Verify button.

That's it! The participant will receive an email confirming his/her verification.
The first time you verify someone – We suggest registering with our site, which will make future verifications faster!