Weight Loss Challenge with Cash Prizes
Make a personal weight loss bet, get your friends together for a team weight loss challenge,
or compete in a corporate wellness program.
Looking For Your Company's Corporate Challenge?
Tons of prizes!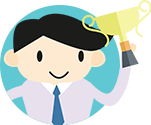 Tons of fun!
Take "Team Player" to a whole new level!
And cash in for losing weight!
Want to set up an awesome corporate challenge? It's easy.
Join the Next Team Challenge!
Win up to $10,000!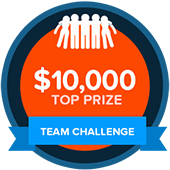 YES, TELL ME MORE!
SOUNDS LIKE A TON OF FUN!
The Power of Challenges
Recent academic research – and tons of industry experience – has shown that financial incentives and games are powerful weight loss tools. There's no shortcut to losing weight, but games and incentives add fun, accountability and structure, and help you achieve your goals… Read More
Press
Our challenges get a lot of press coverage. We've been in: