HealthyWage is giving you Cash for Candy!
If you find yourself with buckets of leftover Halloween candy (yes, this includes your kids' collections!) and looking to get it out of the house, we'll take it! Seriously, we will pay you cash for your Halloween candy! And it gets better. Your candy will be donated to our troops overseas in care packages! Get paid for candy and for a good cause? Yes, please!
DETAILS
It's pretty simple: ship your candy to Operation Shoebox, and we'll pay you $10 for each pound of candy that you ship (up to 10 pounds/$100)! HealthyWage is offering up to $10,000 in total payouts, so make sure you don't delay in sending your leftover Halloween candy before we max out! Note: Payout recipients are based on a first come, first serve basis.
FILL OUT THIS FORM and include it in your shipment. The completed form must be included in your shipment in order for you to be eligible for payment. Individuals are responsible for shipping costs.
SHIP CANDY TO
Operation Shoebox
8360 East Hwy 25
Belleview, FL 34420
PAYMENTS
You can select to be paid out via PayPal or be mailed a check. We will email you with updates on your payout amount and confirm your choice of payment (PayPal or check). Please make sure you add info@healthywage.com to your email whitelist so that you don't miss our message!
Allow 4-6 weeks for payment processing.
IMPORTANT (MUST READ)
Please do not include any candy that has been opened (unwrapped), is expired, or otherwise non-edible. HealthyWage reserves the right to refuse any shipment if the candy is deemed unacceptable.
Candy must be received by Operation Shoebox no later than November 22, 2022 in order to be eligible for payment. HealthyWage will pay out up to $10,000 total. Recipients are based on a first come, first serve basis.
GET PAID MORE $$$$
Start a HealthyWager, the individual weight loss challenge customized to you, and win up to $10,000 for achieving your personal weight loss goal! CLICK HERE to play with the prize calculator and see how much you can win!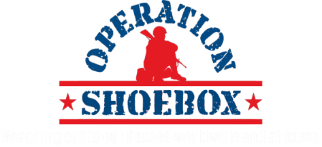 ABOUT OPERATION SHOEBOX
Operation Shoebox was founded in 2003 by military mom, Mary Harper. With a mission to provide hands-on support for troops deployed overseas and for returning home, they send on average 350 and 400 care packages a week with items such as coffee, socks, toothpaste, letters of encouragement (and candy!). In addition to supporting troops overseas, they also host fundraisers and collect supplies for homeless veterans in need. CLICK HERE to learn more about Operation Shoebox.
Questions? Send us an email at socialmedia@healthywage.com.
9/20/2022