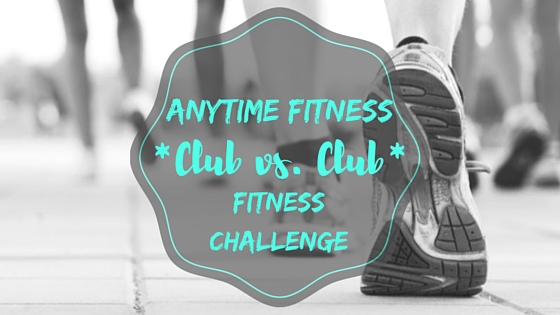 Join HealthyWage's
Anytime Fitness 'Club vs. Club' Step Challenge
The challenge starts August 1, 2016
About the Step Challenge:
Financially incentivize your members to up their fitness game while competing against other Anytime Fitness clubs from across the country to earn the title of "Top Club."
Your club will form one team from among your members. (There's no limit to how big your team can be!) Your members will sign up, put a little money into the pot, and then determine their daily step goal. Each team mate will then compete to increase their daily fitness an average of 20% by the end of the challenge (60 days). EVERY individual team mate that successfully hits that mark will win an equal share of the pot. Successful participants are guaranteed to win back at least as much as they put in the pot, but usually much more!
Check out the main landing page for this challenge to learn more. Click here.
What's in it for you?
Aside from a fun way to engage and encourage your members, you'll have fun competing against other Anytime Fitness clubs for the chance to win the Top Club cash prize (details below). You'll also get a unique way to market to your local community and drive new, potential members through your doors.
How to win the title of "Top Club:"
The title of Top Club will be awarded to the Anytime Fitness Club that has the highest ranking from these 2 factors:
Team Size
Percentage of successful team mates
Talk about bragging rights! Oh, and did we mention there's also a cash prize for the Top Club? There totally is!
The grand prize, Top Club winner will win the Club Jackpot, which will have $100 added to it for each club that joins. So, if there are 50 participating clubs, the grand prize will be $5,000! Use the money to hold special events for your team and other members, put it back into your club for improvements, marketing, or other fun uses, or donate it to a special charity. The choice is yours.
Excited yet?
We sure are! And we have a feeling that you are too. So, let us know today that your club is in and we'll get you all set up.
As a participating club, you'll receive:
A unique landing page to streamline the team creation process
Branded promotional items, including social media images and printable flyers
Get started now by filling out the Sign Up Form below.
Questions? Contact Amy Kleist, our Anytime Fitness Challenge Coordinator, at amy.kleist@healthywage.com.