The Jackpot Challenge is Insanely Fun!
The Pot
Every participant that enters the Jackpot puts money in the Pot. The more people that sign up, the bigger the pot. Watch it grow and grow (and grow...)!
Your Mission (if you choose to accept it)
Lose an average of 6% body weight in 12 weeks. It's that simple!
Every participant that meets the goal splits the pot evenly (after HealthyWage takes its 25% administration fee)! You can expect to win much more than you've paid!
Register today
You can sign up now! Invite your family, friends, and work colleagues too -- the more the merrier in this event!
Let's get the pot as big as we can!!
How Big Will It Grow?
The more who play, the bigger the payout!
The Biggest Jackpot so far for a game like this: about $500,000! Holy cow!
Everyone can win
Every participant that reaches an average of 6% weight loss (or more) will win a cash prize. Winners are guaranteed to take home at least what they put in -- usually much, much more!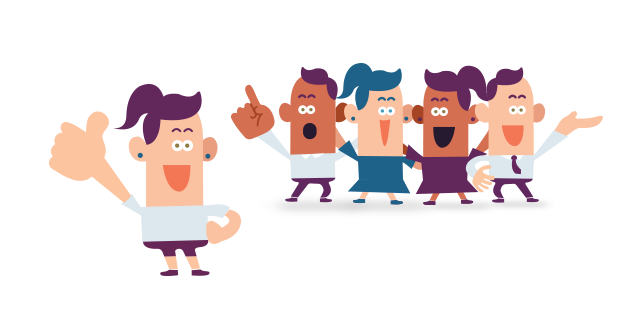 How It Works
The Jackpot is a super fun way to lose weight. Put a little money into the Jackpot. Every participant that loses an average of 6% splits the Jackpot. And invite your friends, family, and co-workers to join as well - the more, the merrier!
It's as fun as it sounds! You'll be cheering each other on and keeping track of your progress in real time. 6% is a realistic weight loss target.
Sign-up today to win money and make weight loss fun!
How Do I Get Started?
Step One: Register now
Entry is $60 (USD) per player (or $20 a month) for the 12-week Challenge. Click here to register now.
Step Two: Lose weight
Work on your weight loss. We'll provide tips and encouragement along the way, as will other participants in the challenge.
Step Three: Take home your share of the pot!
Every one that averages a 6% weight loss or more will share the pot. So, for example if 20% of the participants achieve this goal, you'll more than triple your money!
How to Weigh In
Getting a Verified Weigh-in Is Easy
Do not get your verified weigh-in until the start date or soon after the start date.
To keep the Challenge fair for all, we ask you to have your weight confirmed twice -- once at the start, and once at the end. It's really simple!
You can choose between:
Make a 30-second video from the privacy of your home. Learn how here.
You may have the ability to make arrangements to weigh-in at work in some locations. See your intranet or call us on (888) 636-3832.
Visit one of our health club weigh-in partners.
You can print off a "Verify me!" form and have it signed by your doctor, health club manager, or Weight Watchers leader.