HealthyWage Participant Roadmap
---
Registering
To register for any challenge, enter your email address in the top field and your password along with your password confirmation in the boxes below.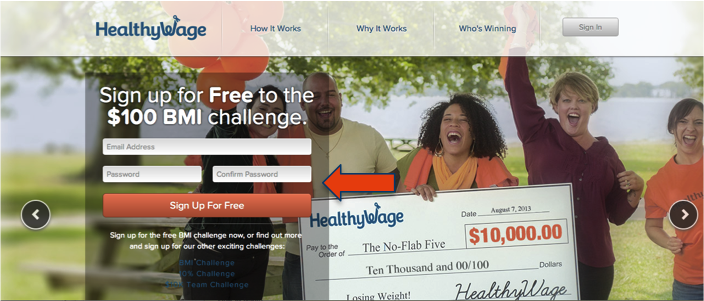 Signing In
To sign in click the 'Sign In' button at the top of the HealthyWage homepage and enter your email address and password. If you forget your password, click on the 'Forgot Password' link under the the box for your password.
PLEASE NOTE: Since we have moved to our new website users will now have to use their email address to sign in, NOT the username.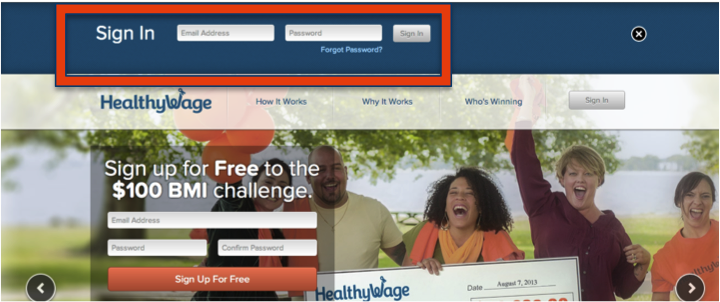 ---
Team Challenge
Navigating the Team Challenge Page
Changing your team
By default, after you register for the Team Challenge you will be on your own team. It will be '<Your Name>'s Fantastic Team'. If you do have a team in mind you can wait for HealthyWage to place you on a team of teammates like yourself or you can search through our list of teams.
To find a new team, click on the orange button with your Challenge's name, select 'team formation' and click 'Directory of teams'. You will be directed to a list of teams in your challenge listed in alphabetical order.