Team Jelly Bean Bellies
Mountain State Health Alliance Champions!
205.4 Pounds Lost
Team Jelly Bean Bellies was a family affair with the addition of one family member's friend. They felt this would be easier to do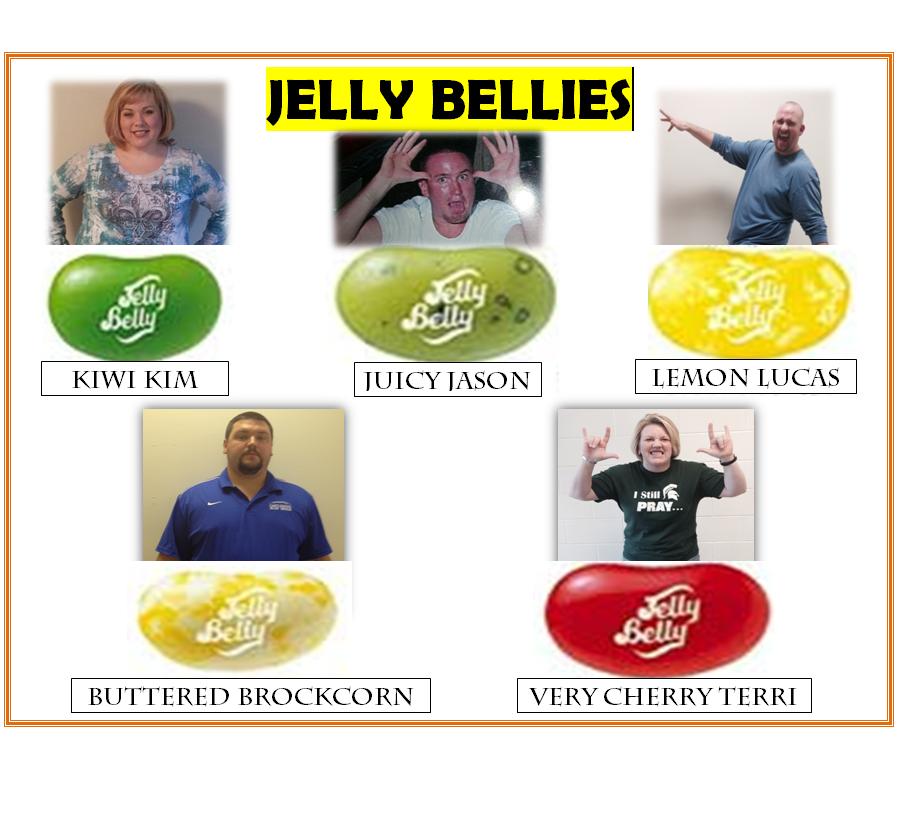 rather than work with colleagues on this weight loss competition primarily due to the level of support they could give each other around the clock not to mention the goal was something they all had in common.
Although they did not all live close together, as family, they knew they would be in regular contact to support each other and track their results. They picked a fun team name that they could make up silly names for each other that represented their jelly bean flavor and personality. There were many reasons to stick with this challenge. First and foremost, every team member wanted to have a healthier lifestyle with more energy. Second, there was the financial incentive of winning money and getting back what they put into it. Third, their work offered money off their deductible for weighing less and becoming healthier. Each team member had their own approach to losing weight since they all agreed that they all gained weight differently. However, their shared goals and regular text messages of encouragement to each other paid off. While one coached baseball and another built a house, others did cardio and took the slow and steady approach to weight loss.
All team members made significant lifestyle changes, including no more fast food or soda. They knew the program would work if they could make it through the three months because they had read how the brain accepts changes as the norm after three months, so they knew their new lifestyles would now stick even mentally and it has for all of them. Some are continuing on their journey, including two team members that have signed up for other HealthyWage competitions.