Modern.Southern.Skinny
Top team in the Belk 2014 Jackpot!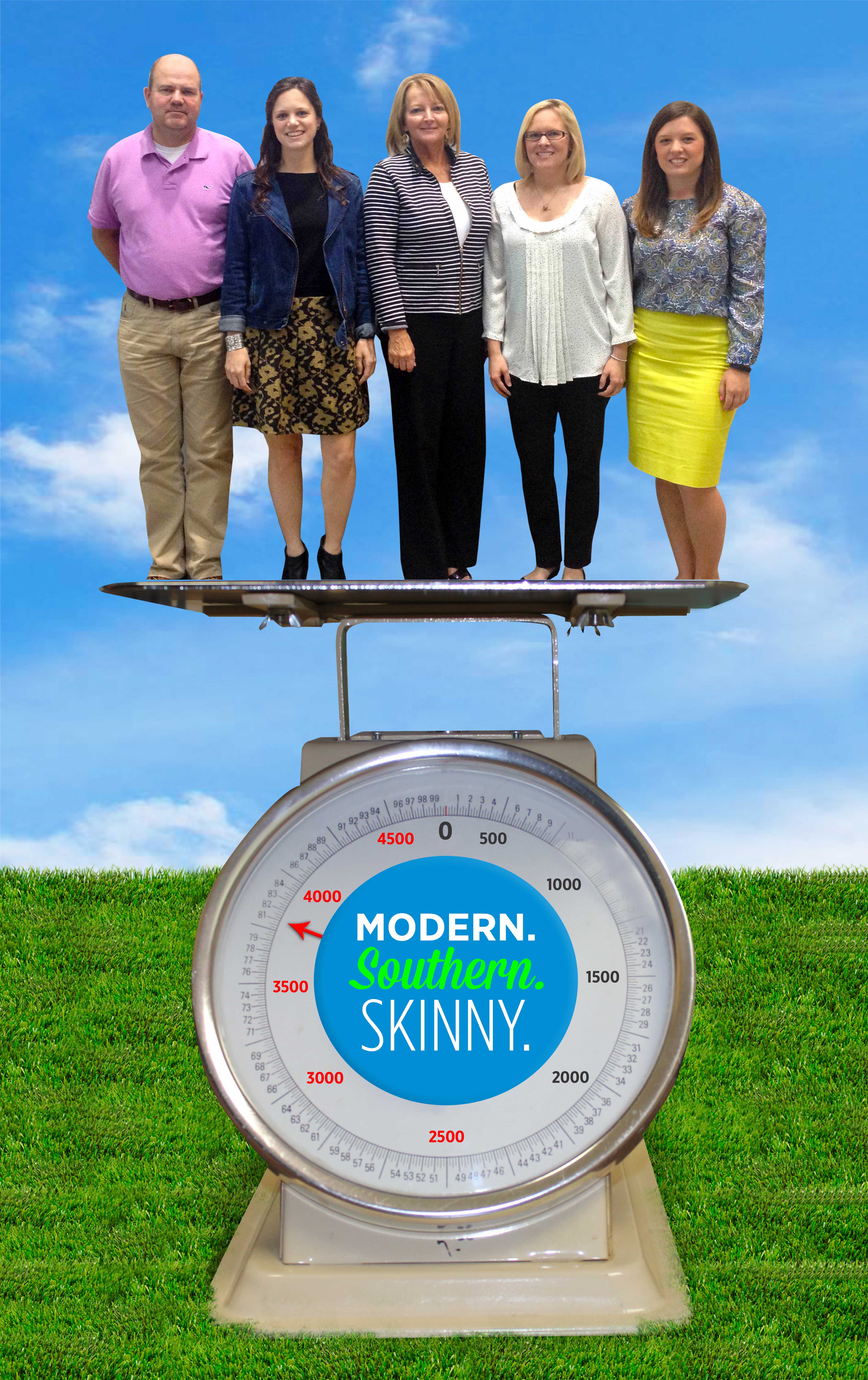 Team Southern Skinny formed after receiving an email from Belk, their employer, and consisted of members of a department who all wanted to get healthy. They picked their name as a tribute to the company's slogan of Modern Southern Style.
Their company offered an on-site boot camp exercise class and encouraged employees to use the second-story catwalk for daily walks. While some of the team members used these services, others chose to do their own workouts, running regimens, or swim sessions at the YMCA during lunch.
They knew they all ate fairly healthy but had to address those extra calories that went toward sweets, soda, and bread. Their success came from the accountability they felt, especially since they knew they would see each other every day. Besides group meetings where they did their weigh-ins and encouraged each other, they had no problem doing "group shaming" where they called each other out if they saw someone making a bad food choice.
At the same time, though, they would also offer a better food choice in exchange. These jabs at each other were only intended to motivate and no one ever got their feelings hurt. Instead, it helped propel them forward. The financial incentive was definitely enticing and only grew in importance as the pot of money jumped as more teams came on board. When asked what HealthyWage did for them, the team said, "HealthyWage gave us the platform to monitor our success and the incentive to get started and keep going. We would have never come together as a team if Belk had not told us about this weight loss competition."