Colin S. from Norfolk, VA
Winner of $320 for meeting his goal in the Critigen 10% Challenge!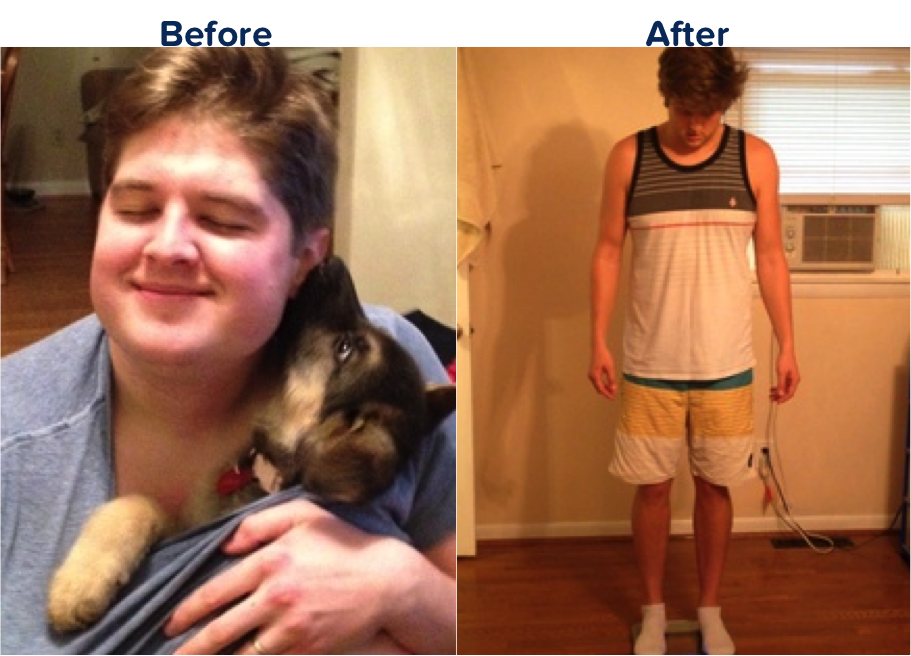 Colin got the push he needed to participate in a HealthyWage competition from his employer, Critigen. They paid for his entry fee,which got him started on something he most likely would not have done on his own. Since the fee was fronted by his company he did not have that risk that others feel who have participated that might hold them accountable. However, Colin did see the financial reward at the end and that kept him motivated across the entire six months.
It's not that he didn't want to lose the weight. After all he was turning 30 and wanted to start this next decade in a healthy way. He had already had one warning in the form of high blood pressure a year prior that had started him on a weight loss journey but one where the weight slowly crept back on.
This time, he wanted it to be different and the timing of the HealthyWage competition was perfect for his work schedule where things tended to slow down a bit in the summer. As he got into the program, his company provided support in other ways in the form of compliments from co-workers who noticed him slimming down. Colin really wasn't sure if he would win until the very end when he did a final push that made him focus on the deadline.
To keep him on track, he used RunKeeper and FitBit as well as a smart watch that all gauged steps, miles, and food choices. His strategy intensified at the end with low calories and minimal carbs while increasing exercise. It paid off because Colin hit his weight loss goal and won the prize he had his eye on for the past few weeks thanks in a large part to Critigen and HealthyWage!