The Jackpot Challenge Is a Blast!
Create a team of 5, lose just 6% of your team weight and win cash!
The Jackpot is a different way to lose weight. Create a team of five with your AAMC co-workers, friends and/or family members. Each team member pays $60 to join. The three teams with the highest weight loss after 12 weeks win substantial cash prizes! Smaller cash prizes for additional teams that achieve 6% weight loss. The more teams that join, the more you can win!!
Enjoy prizes, weight loss tips, and games. Sign up today to win money and make weight loss fun!
Everyone Can Win a Share of Thousands of Dollars in Cash Prizes!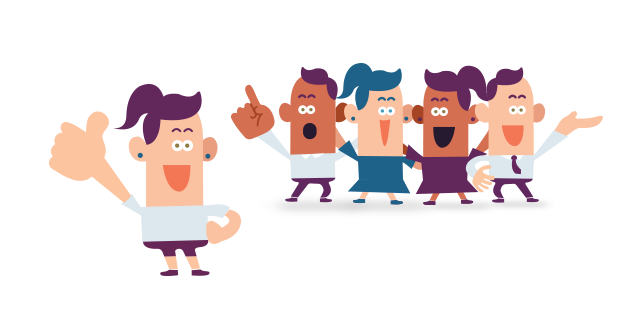 Top Team wins $1,500
The team with the greatest percentage weight loss in this challenge wins $1,500!
The top prizes for this challenge are:
1st place: $1,500
2nd place: $1,000
3rd place: $750
Everyone can win
Every team that manages to average 6% weight loss will win a cash prize- the more who play, the larger the payout! So get involved and sign up now!
Fun games with great prizes!
Every two weeks, the team that wins the mini-challenge will earn gift cards and other prizes, too!
How Do I Get Started?
Entry is $60 per player (or $20 a month) for the 12-week Challenge. Click here to register.
Step Two: Compete in a team of five
The Challenge is played in 5-player teams. If you don't have a team, don't worry! We will match you with one.
Step Three: Lose weight and take home the $1,500 top prize!
The three teams that lose the most will walk away with $3,250 between them. But that's not all- every team that averages 6% weight loss or more will share the prize. That means that if 20% of the teams hit this goal, you'll triple your money!
When does this take place?
Your Challenge has these key dates: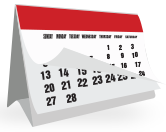 | Date | Occasion | Prize |
| --- | --- | --- |
| February 24, 2014 | Start of Challenge | |
| March 11, 2014 | Before Photo | Mini-Challenge 1 ends | AmEx Gift Cards |
| April 1, 2014 | Recipe Makeover | Mini-Challenge 2 ends | AmEx Gift Cards |
| April 15, 2014 | Team Exercise Photo | Mini-Challenge 3 ends | AmEx Gift Cards |
| April 29, 2014 | Healthy Meal Photo | Mini-Challenge 4 ends | AmEx Gift Cards |
| May 13, 2014 | Alternative Ways To Soothe Photo | Mini-Challenge 5 ends | AmEx Gift Cards |
| May 27, 2014 | Before & After Photo | Mini-Challenge 6 ends | AmEx Gift Cards |
| May 19, 2014 | End of Challenge | Cash prizes! |
How to Weigh In
Getting a Verified Weigh-in Is Easy
Do not get your verified weigh-in until the start date or later.
To keep the Challenge fair for all, we ask you to have your weight confirmed twice- once at the start, and once at the end. It's really simple!
You can choose between:
Make a 30-second video from the privacy of your home. Learn how here
Visit the Wellness Office, Suite #250, Sajak Pavilion between 8am-6pm Monday-Friday to weigh in at AAMC.
Visit one of our health club weigh-in partners.
You can print off a "Verify me!" form and have it signed by your doctor, health club manager or Slimming Club leader.
How Do I Contact HealthyWage?